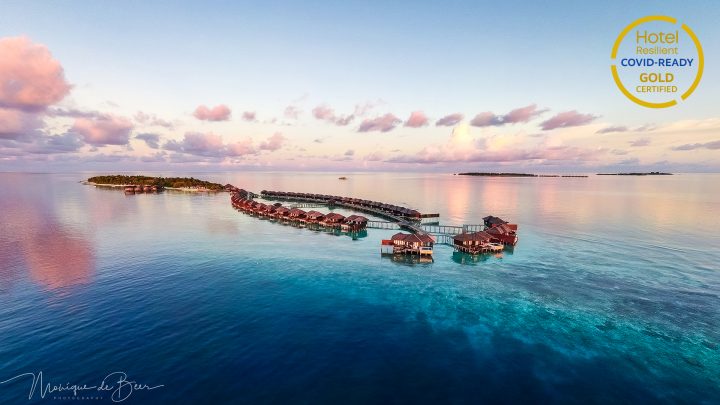 Lily Beach Resort & Spa Achieves COVID-Ready Gold Certification
Lily Beach Resort & Spa, the title holder for TripAdvisor's Best All-Inclusive Resort in Asia, is now a COVID-Ready Gold certified property, administered by Hotel Resilient and verified by the Maldives' own auditing company, NSURE.
The Gold Certification boosts travel confidence to the resort for following COVID-19 international guidelines, HPA guidelines and industry best practices. From enhanced cleaning procedures to risk controls, physical distancing, and response plans, awardees of this credential are required to meet all the global standards set by Hotel Resilient.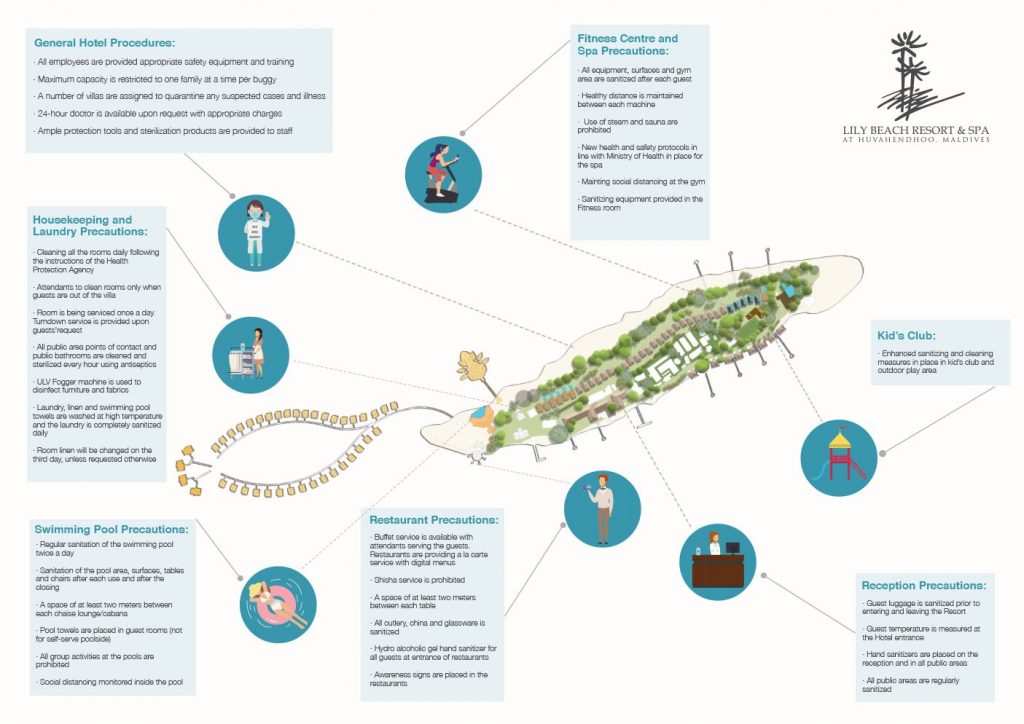 Since last year, Lily Beach has implemented several strategies and policies, such as the creation of coronavirus-specific Standard Operating Procedures (SOPs), the formation of a COVID-19 Taskforce, and the hiring of new staff specifically dedicated to COVID-19. New changes brought by the Taskforce include creation of wooden sinks at certain areas of the resort for hand washing, placing hand sanitizers in strategic locations, using high quality cleaning materials, and putting up signage at both in-guest facing and staff facing areas to urge better behavior in reducing the spread of infection.
This dedication to safety, coupled with the unique geography of the Maldives that lends itself to 'natural social distancing', provides the ideal frontline of defense. The "one-island, one-resort" concept of the Maldives has kept the hospitality industry afloat in these challenging times and strengthened the public health response in the country.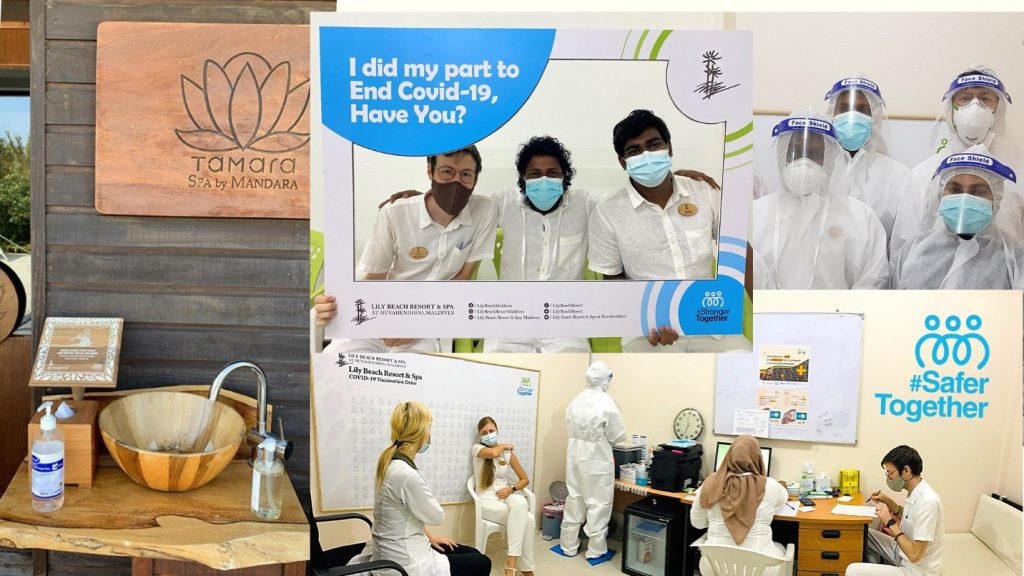 The Lily team took the challenge of balancing vacation and fun with health and safety, and has been vaccinating staff against COVID-19 since March 2021. Through their #strongertogether campaign, and in close cooperation with the Ministry of Health, Ministry of Tourism, and Mahibadhoo Hospital, Lily Beach established a vaccination centre and was able to vaccinate 92% of their staff with at least one dose. Once the vaccination campaign is complete, more than 95% of staff will have finished their second dose, and thus will be fully vaccinated against COVID-19. Due to the precision and quality in operation of the vaccination team, Lily Beach even took on the extra responsibility to vaccinate other resorts in South Ari Atoll as well.
Read more about Safe Lily Programme here.