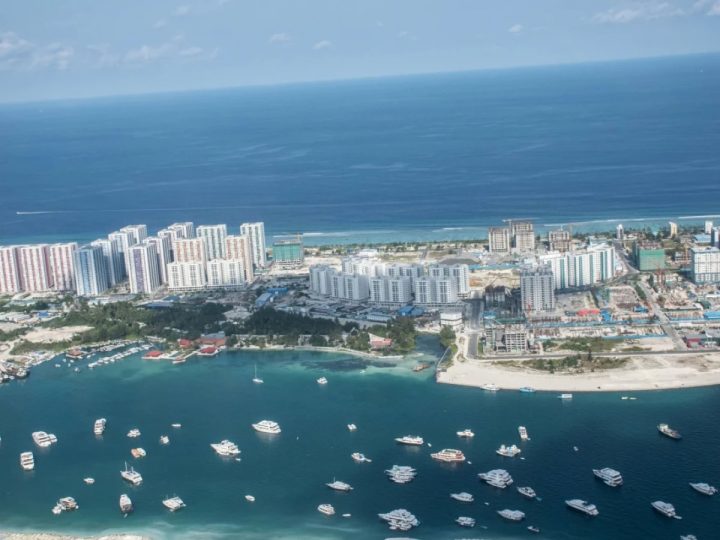 Liveaboard vessels asked to relocate to Dhiyaneru, Kudagiri amid Hulhumale reclamation
Urbanco, the urban development company responsible for the management of Hulhumale, has taken steps to relocate liveaboard vessels anchored in Hulhumale bay to alternative locations. This decision comes as the Hulhumale bay area is undergoing reclamation to provide land for Male residents under the government's Binnveriya housing scheme.
The government's plan entails the reclamation of approximately 62.6 hectares of land on the western side of the second phase of Hulhumale, a project that aims to address housing demands in the capital city.
In response to the reclamation project, Urbanco has ordered the removal of all vessels from the Hulhumale bay area before dredging activities commence. The bay area has long been used to moor liveaboard vessels, including safaris and boats, which must now be relocated to facilitate the reclamation process.
To address this transition, Urbanco has decided to allocate space for the relocated vessels in the K. Dhiyaneru and Kudagiri lagoons.
While specific details about the new arrangements are yet to be disclosed, Urbanco confirmed to local media that it is facilitating the relocation of the vessels. However, they refrained from providing further details.
Urbanco officials told local media:
Liveaboard vessels in Kudagiri and Dhiyaneru lagoon will need to be registered with Urbanco
Mooring buoys will be installed in the canal within a week to accommodate the relocated vessels
Liveaboard vessels in the new locations will be subject to fees in accordance with the established regulations
Initially, the government had planned to construct an international-class cruise terminal in the Hulhumale Phase II lagoon area. Urbanco previously announced their intention to find contractors for the terminal, attracting interest from experienced companies. However, the government has revised this plan to align with the upcoming presidential election. The cruise terminal project will be adjusted after the completion of the canal dredging, showcasing the dynamic nature of development initiatives in the Maldives.