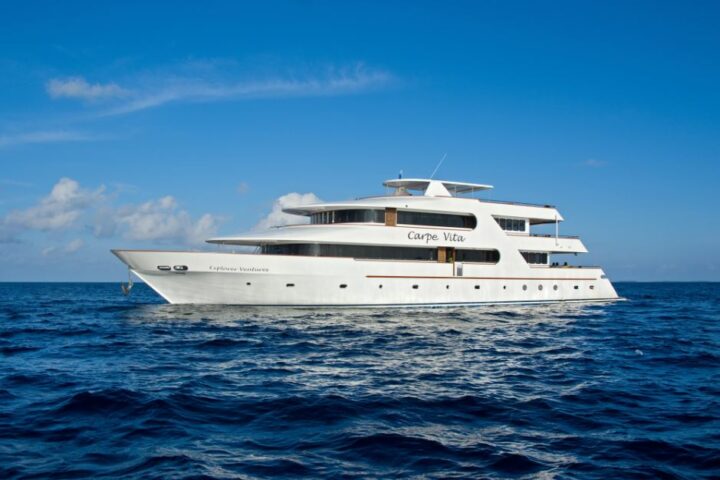 Liz Smailes joins Carpe Diem Maldives as Head of Brand and Marketing
Liz Smailes has been appointed as the Head of Brand and Marketing Communications, and Business Development Europe at Carpe Diem Maldives. Liz joined Carpe Diem from Anthem Asia, an investment company in Yangon, Myanmar, where she was a consultant for the past year.
Returning to the Maldives, Liz takes on a new role within Carpe Diem and will be responsible for all aspects of the brand expansion, marketing communications and PR strategy. Liz will also oversee the company's European business development, according to Carpe Diem Maldives.
"I'm thrilled at this opportunity to develop something new out of a strong foundation. I'm also very excited to join such a unique company with a solid reputation for excellent dive and surf cruises that is now embracing new challenges of resort expansion," says Liz.
"It's a vibrant time for the Maldives too, as we see a new demographic of travellers to the destination. They are seeking a more social environment paired with adventure and excitement, rather than just a romance and honeymoon emphasis, and Carpe Diem Maldives is set to deliver on that market demand."
Building on Carpe Diem's strong name over the last nine years as a liveaboard dive operator of three luxury cruises in the Maldives, Liz joins the company at an exciting time of expansion into resort hospitality."I am really delighted that Liz has joined us in this vital role. She brings with her a wealth of leadership experience and proven track record in brand strategy, marketing communications and public relations," says Agnes Van Linden, Assistant Managing Director of Carpe Diem Maldives.
"We've already achieved a lot in the first two months and we look forward to establishing a stronger brand recognition and identity as the company grows," says Agnes. Liz brings a "wealth of experience" to the role having worked previously with brands such as Anantara and Per Aquum.