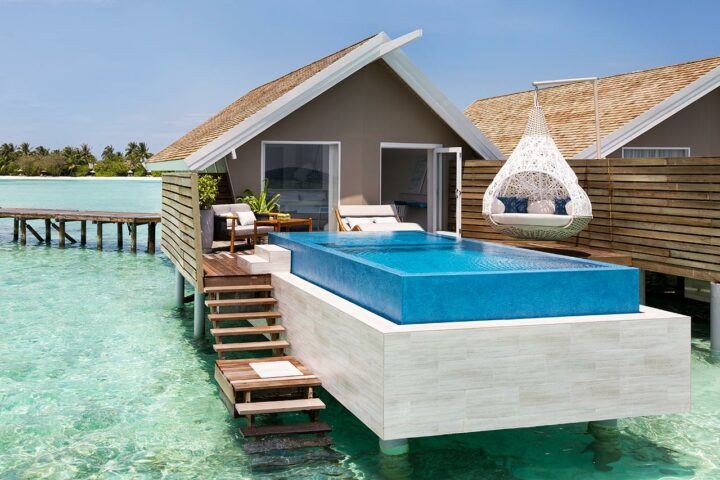 Lux* South Ari Atoll launches summer offer with up to 60% rate cuts
Lux* South Ari Atoll has launched a fabulous summer offer, with exciting cuts on room rates. Guests can take advantage of this offer by booking by August 31 for stays between June 10 and December 24.
Guests booking by August 31 will receive up to 48% discount on bookings confirmed for Beach Pavilions, and 55% off on bookings confirmed for Beach Villas, Beach Pool Villas or Water Villas. It also offers a whopping 60% rate cut on bookings confirmed for stays in Romantic Pool Water Villas, Temptation Pool Water Villas and LUX* Villas.
According to the resort, the offer is subject to terms and conditions which include blackouts from September 3 to 14 and October 20 to 28; confirmation of all reservations at the time of booking by credit card; applicability per room type; and availability, etc.
Lux* South Ari Atoll, located on Dhidhoofinolhu, offers laid-back luxury coupled with the warmth of traditional Maldivian hospitality. The resort, which is one of the largest in the country, offers a variety of villa categories with infinity pools, and eight restaurants and five bars to choose from. It also offers a dine-around programme where half-board, full-board and all-inclusive guests can choose from the restaurants and bars.
Some of the other offers on the table at Lux* South Ari Atoll includes expert-led workshops; painting lessons with Sally Conwell, the Art of Travel Writing with Juliet Kinsman and Tibetan Sound Healing with Phoebe Joel. They also host master-classes in DIY Kombucha, Health Tonics with Gillian Kozicki, as well as DIY Chinese Medicine Therapies with Moxa Punk.
For more information on the summer offers and reservations, please visit luxresorts.com.