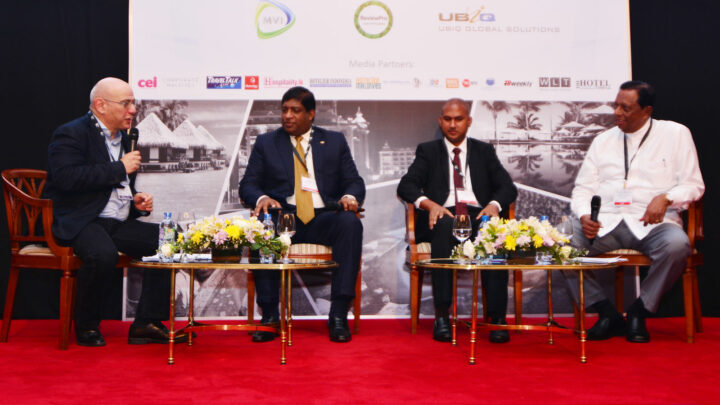 "Luxury" : Lost in translation?
The 2016 edition of the Hospitality Investment Conference Indian Ocean kicked off at the Hilton Colombo, Sri Lanka, and a common theme resonated among the esteemed panel of experts that attended the conference: Has luxury lost its true meaning?
With a focus on the Indian Ocean destinations including the Maldives, Sri Lanka, Seychelles and  Mauritius, top hoteliers and policy makers discussed the effects of mass marketing and increasing bed capacity to these once "highly sought after" destinations.
Chairing the first day of the conference, David Keen, CEO of QUO noted the importance of branding and sticking to the marketed perception, as both countries planned on projects to significantly increase their tourist arrivals contradicting the notion of high-end luxury destinations.
Deputy Minister of Tourism of Maldives Hussain Lirar noted that while Maldives will continue to brand itself as a high end luxury destination, it will also seek to increase its arrivals to 6 million in the coming years, by introducing midrange tourist facilities as well as options for back packers in guest houses, making Maldives more accessible to all.
Noting that the high end arrivals in Maldives was effected in 2016 by global economic conditions, he said the influx of budget travelers will not foreshadow Maldives being a high end luxury destination.
Citing examples from Bali, and Thailand, where both locations were previously perceived as exotic luxury destinations, Managing Editor of Hotelier Maldives Mamduh Mohamed put forward the notion of setting a ceiling on the number of operational beds in Maldives, to prevent a similar scenario.
Panelists differed in agreeing to a ceiling, but noted that it all comes down to the question of how well the destination is branded and promoted to the "right" market.
Prema Cooray, Chairman, The Rainforest Eco lodge, noted that in Maldives, the supply was in control in comparison to the demand, therefore it enjoyed a 25 year honeymoon period of consistent growth. He said "supply has now diversified and it has created an environment where the prizing is somewhat suffering."
Suparat Chirathivat, VP Business Development, Head of Development, Centara Hotels & Resorts noted that, "We have to adapt. Maldives sure does give great returns, but we cannot forget the reality that the market is going to change. It is still a great place to invest but what we need to keep in mind is that it is going to change."
Vickum Nawagamuwage, Founder & CEO, Santani had an insightful thought that was admired at the conference. He noted that "luxury itself is changing, the core is that is has to be rare, so what's rare in the lives of today's executives is calm and quiet. Therefore wellness has become a luxury, with people paying luxurious amounts to get peace and calm. "
John Amaratunga, Minister of Tourism and Christian Religious Affairs of Sri Lanka, Ravi Karunanayake noted that Sri Lanka needed to move away from the tradional "Sun, Sand and Sea" branding and offer experiences as part of the luxury of Sri Lanka.
He noted that the East Coast of Sri Lanka is a hotbed for investment where it is a lot more than golden beaches but the unique island destination though compact provides diverse, rich cultural heritage. "When you look at the sea, you get the largest mammal in the sea, the whale, and the largest animal on land, the elephant" he noted, adding on to the rich biodiversity of Sri Lanka.
The sentiment resonated during the panels, with Tilak Selviah, CEO of Leisure Sector, Browns Investments PLC noting that "the future of Sri Lanka, needs to be branded as an exclusive destination. Its uniqueness and should stay away from sun sand and sea, and should focus on adventure tourism, and eco-tourism. Those are the words of the future and what Sri Lanka's investors and promoters should work towards."
The 2016 edition of the Hospitality Investment Conference Indian Ocean was held from 24 to 25 August, with delegates discussing key investment and hospitality developments in the Indian Ocean, including, operational issues, market trends, revenue management, and the future of hospitality in the Indian Ocean.