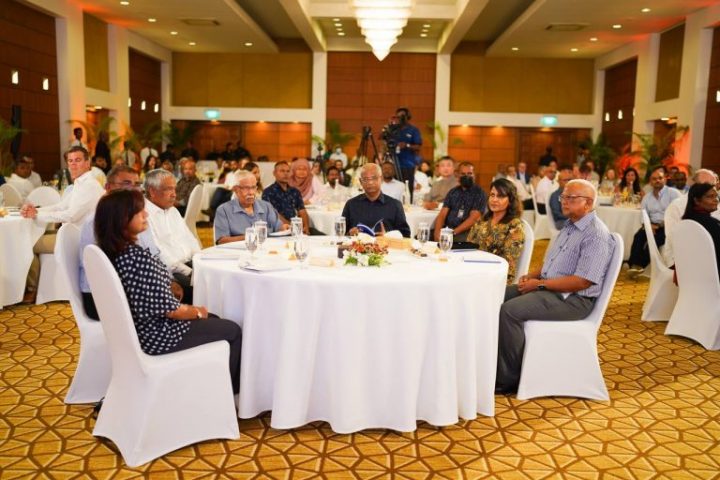 Maldives Association of Tourism Industry (MATI) Celebrates 40 Years of Service
Maldives Association of Tourism Industry (MATI), has celebrated its fourty-year anniversary on 12 August 2022.
MATI is a non-governmental, non-profit organization led by some of the pioneering individuals responsible for the inception of tourism in Maldives. The organization was formed in 1982, 10 years after the first tourist arrived in the Maldives, to address the challenges posed to the tourism industry in its early stages.
Today, MATI is considered one of the most prominent and active tourism related associations in Maldives. Over the course of 40 years, MATI has built a strong relationship with the government and related agencies, continuing to advocate and address all issues and challenges faced by its members and the tourism industry as a whole.
A key function of MATI is coordinating with all mandatory government policy making bodies to align new laws and regulations to Tourism Industry best practices. Additionally, MATI represents the industry internationally and locally by attending different seminars, organizing and providing research and offering professional consultation to governmental, private and international organizations.
Some of the MATI's biggest milestones include its role in the extension of resort lease periods, introducing a transparent formula for resort lease rent fixing, advocating for just compensation for investment at the end of lease of resort and equal treatment of all resort investments, as well as lobbying for the establishment of a Hotel School in the region.
Most recently, MATI formulated a plan of action to celebrate the 50 years of tourism in Maldives, that included an Awards Ceremony titled "50 Years of Tourism Awards by MATI" to honour and celebrate the exceptional contributions of individuals over these past 50 years.
MATI also contributed to ensuring the Maldives' borders were re-opened in a safe and secure manner conducive for tourism during the COVID-19 pandemic. The organization also took the initiative to assist in the formulation of the COVID-19 recovery communication plan, review of COVID-19 protocols, seeking assistance towards the repatriation of foreign employees and advocacy to expedite and complete vaccination of the tourism industry.
As the island nation celebrates its 50th year of tourism, it is one of the leading tourist destinations in the world. With over 1140 operational tourist facilities, the industry it the main driver of economic growth, fiscal revenues and foreign exchange earnings in the Maldives.
Featured Cover Image: MATI, from the "50 Years of Tourism Awards by MATI" ceremony