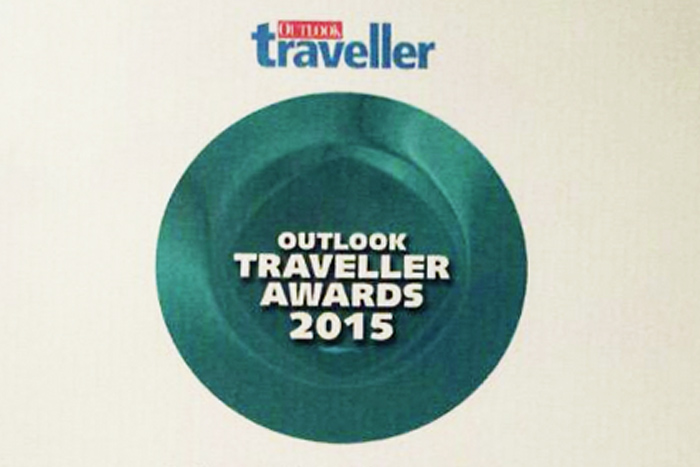 Maldives awarded best tourist destination in Asia by Outlook Magazine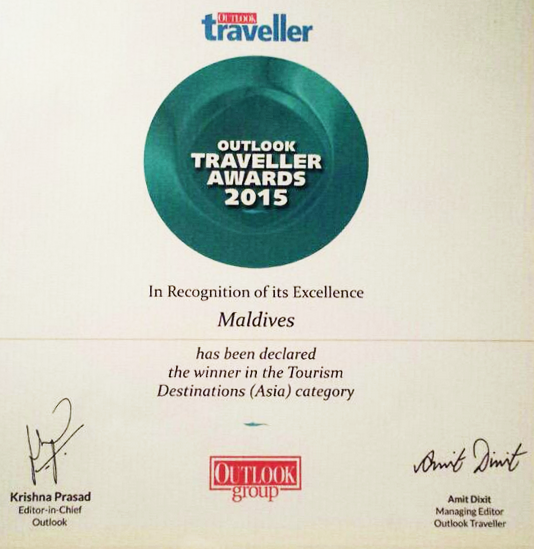 The Maldives has won best destination in Asia in the Outlook Traveller Awards 2015.
Outlook Magazine is a leading travel magazines in India published by the Outlook Group, one of the country's largest media houses.
Other nominees for top tourist destination in Asia were Bhutan, Japan, Thailand, UAE, and Vietnam.
"The islands, the clear warm seas, beautiful settings for honeymoon and free visa on arrival makes this island nation the best tourism destination in Asia," observed Outlook Magazine.
In other categories, Australia won the award for best tourism destination in the rest of the world.
Jivas Spas (Taj Hotels) won the award for the best hotel and spa in India whilst the Vythiri Village, Wayanad, won the award for the best boutique hotel in India.
Cavelossim in Goa was voted the best beach in India and Dubai Airport was voted the top international airport.
In February, the Maldives Marketing and Public Relations Corporation (MMPRC) conducted roadshows in three Indian cities to promote the Maldives as destination for Indian tourists.
In 2014, a total of 45,587 Indian tourists visited the Maldives, representing a 17.7% growth from the previous year.
In January this year, 3,922 Indian tourist arrivals were recorded, representing a 14.5% growth rate compared to the same period last year and a 4.1% market share.