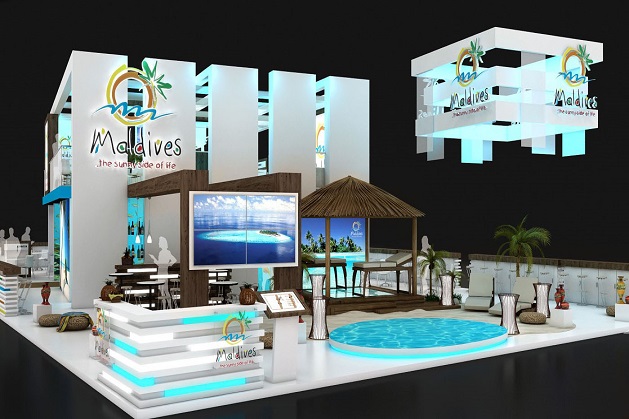 Maldives becomes partner country of ITB trade fair 2016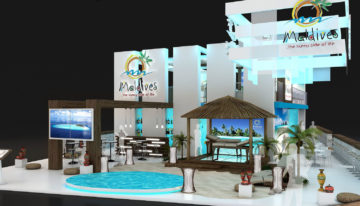 The Maldives has become the partner country of the ITB Berlin Convention for 2015.
 Abdulla Ziyath, managing director of the Maldives Marketing and Public Relations Company (MMPRC), signed the partnership contracts on March 5 on behalf of the Maldivian government, whilst Exhibition Director David Reutz signed on behalf of ITB Berlin.
 "During the one year marketing partnership we want to attract 1.9 million visitors to the Maldives, which represents an increase of some 8%," said Mohamed Khaleel, Chairman of the MMPRC.
 Khaleel said the aim was to attract these tourists predominantly from the mid-market segment in Germany and elsewhere in Europe.
 Referring to the government's "Thumburi" resort development project, which envisions between 20 and 30 hotels with bed capacities ranging from 25 to 100, Khaleel said the project was intended to provide additional capacity for mid-range tourism.
 The government expects the project would also create 4,000 new jobs, he said.
 From 2017 onward, Khaleel said the Maldives would have the capacity for 200,000 additional visitors. The Maldives delegation led by MMPRC MD Ziyath consists of 194 representatives from 75 companies.
 The annual InternationaleTourismus-Börse (ITB) Convention is the world's leading travel and trade show.
 "Starting from 10th March 2015 till the beginning of ITB 2016, Maldives together with ITB will be promoting the event on different media platforms," explained MMPRC in a press statement.
 "The Managing Director of MMPRC, has stated that it as an honor to be the official partner country of ITB 2016 especially as it marks the 50th Anniversary of the fair. As the official partner country, Maldives will be the main focus of the fair."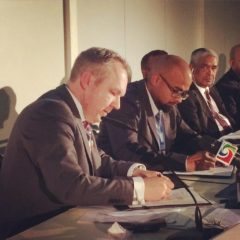 The MMPRC is also planning to launch a destination marketing campaign titled 'Visit Maldives Year 2016' to coincide with 50th anniversary of the country's independence. The year-long campaign would feature national and international events, MMPRC said.
The introduction of direct flights from Germany in the 2015 winter season is also expected to give a further boost to the Maldivian tourism industry.
 "Currently, when flying to our country, 90% of our guests have to make a stop-over in the Middle East," explained 'Champa' Hussain Afeef of the Maldives Association of the Tourism Industry (MATI).
 German national carrier Lufthansa has now included Malé in its network and announced the introduction of twice-weekly Frankfurt-Malé flights in December 2015.
 Afeef expressed confidence that the new flights would improve the situation significantly.
 In 2014, Germany was the second largest source market for the Maldivian tourism industry, with 98,328 arrivals. In January 2015, German arrivals to the Maldives grew by 8.7%, representing a market share of 7.3%.
 A total of 7,093 German tourists visited the country during the month.
"There have recently been some negative reports about protests in Malé," Khaleel observed.
 "We are a growing nation, and everyone here knows how important tourism is for us. The problems must be resolved, and we shall do all we can to maintain security and to ensure that this sector, the backbone of our economy, is not put at risk in any way."