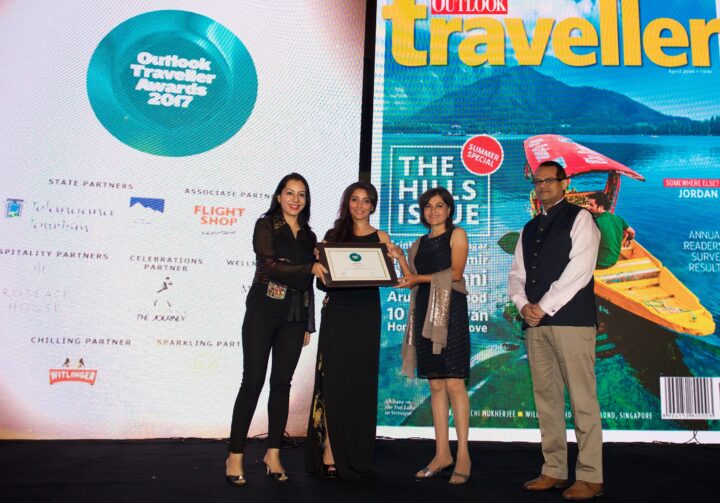 Maldives named 'Best International Island Destination' at Outlook Traveller Awards 2017
The Maldives has been named the 'Best International Island Destination' at the Outlook Traveller Award 2017. The award was conferred to the Maldives at a function held in New Delhi, India, said Maldives Marketing and Public Relations Corporation (MMPRC).
The annual Outlook Traveller Awards is currently in its tenth Edition. The awards facilitates the best in the travel industry, with 28 categories, the awards take a 360⁰ view of the tourism sector and the way it has been growing in the last year. This year the awards were divided into three categories – 15 Jury awards, two Editor's Choice awards and 11 Readers' Choice awards.
Since its inception in June 2001, Outlook Traveller has catered to the needs of the growing number of travellers. A pioneer in many ways, the magazine has steadily over the last 16 years published many articles on the hidden gems of India, thereby contributing to the tourist flow. As an organisation, Outlook Traveller believes in partnering with society to bring about awareness and aid in disciplined changes for the welfare of all.
Travel and Tourism sector of India ranks seventh in the world in terms of the total contribution to the country's GDP. Indian outbound market has been one of the fastest growing market in the recent years, from 13 million in 2010 to 19.4 million in 2015.
This is expected to grow further with 32.3 million outbound trips in 2020 making India the fastest growing market in the world. Maldives is among the top choices for Indian travellers resulting in a growth of 27.9% at the end of 2016.
Latest figures from the Maldives' tourism Ministry show the total number of international arrivals to the Maldives from January to the end of March at 359,053, which is a 4.3% increment compared to the same period last year; 4.8% were Indian tourists.
A total of 17,156 Indian tourists visited the Maldives between January and March this year, which is a 21.1% increment compared to the same period in 2016.