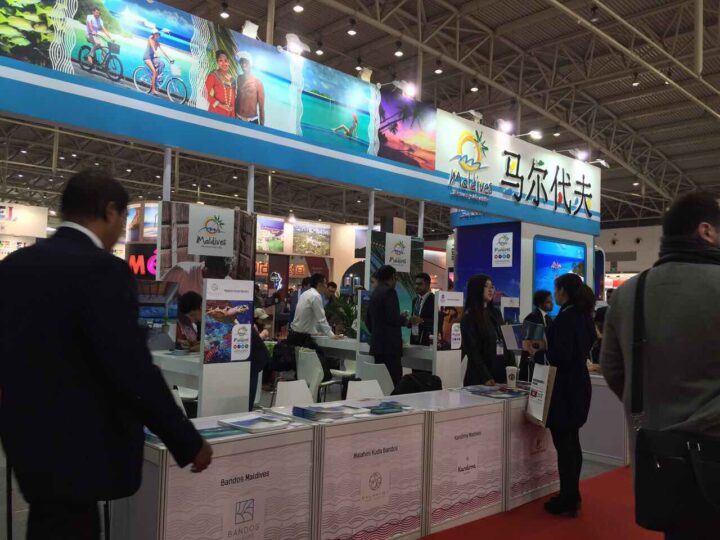 'Sunny Side of Life' on show at COTTM 2017 in China
The Maldives is on show at the China Outbound Travel & Tourism Market 2017 (COTTM), China's top B2B fair. The fair is held from March 29 to 31 in the Chinese Capital Beijing.
The Maldives is represented at COTTM this year by 37 representatives from 16 companies, said the Maldives Marketing and Public Relations Corporation (MMPRC). The Maldives stand at the fair showcases the unique products and services available in the country, and consists 19 counters and 8 private meeting tables.
Some of the highlights of the stand include the 'Maldives' experience on offer for visitors, including calligraphy and experiencing the underwater beauty of the Maldives through a virtual reality headset. The stand also offers a special social media promotion campaign, said MMPRC.
According to the PR Firm, the fair would see meetings by the Maldives delegation with Chinese travel industry professionals and discussions on potential future collaborations. Information on new tourism developments taking place this year would also be shared with Chinese media during the three-day events, it said. The 2016 edition of COTTM saw 400 exhibitors representing 65 countries reflecting a truly global reach.
In 2016, the Maldives welcomed over 320,000 visitors from China which represented 25.2% of total visitor arrivals during the year. China has also been the No.1 source market for the Maldives for the past 7 years.