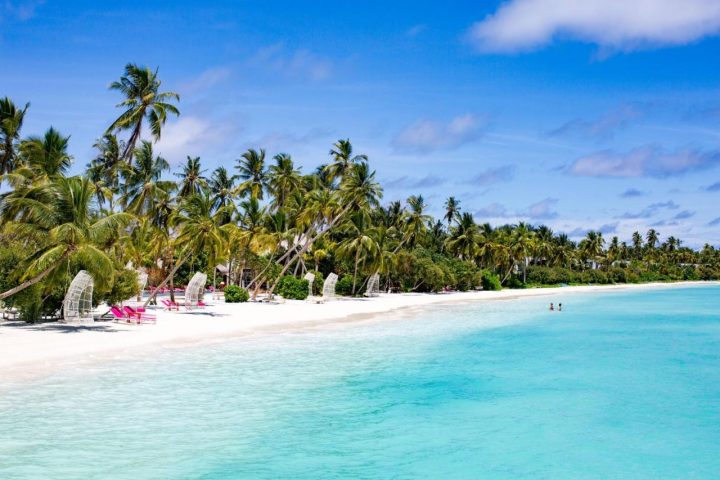 Maldives crowned top island destination in Asia
In a resounding victory, the Maldives has been crowned the winner of the prestigious top award in this year's Travel + Leisure World's Best Awards. Renowned for its palm-fringed beaches, turquoise waters, and powdery soft sand, the Maldives has captured the hearts of travel enthusiasts around the globe.
Over 165,000 Travel + Leisure readers participated in the 2023 survey, an impressive 25% increase compared to pre-pandemic voting levels. More than 685,000 votes were cast, spanning over 8,500 unique properties, including hotels, cities, and cruise lines. The survey focused on various aspects of island destinations, such as natural attractions, activities, restaurants, people, and value. Respondents rated these characteristics as excellent, above average, average, below average, or poor, with the final scores reflecting the average of these responses.
Outshining other contenders, the Maldives secured the top honour with an outstanding score of 95.68. Consisting of a vast archipelago of 1,192 islands, the Maldives is a paradise that encompasses approximately five percent of the world's reefs. Its breath-taking beauty and delicate ecosystem have captivated travellers, who can indulge in the luxury resorts scattered across its atolls—ring-shaped islands encircling lagoons. From scuba diving and snorkelling to surfing and canoeing, visitors can immerse themselves in a wide range of thrilling water sports.
What sets the Maldives apart goes beyond its natural wonders. It offers a rich cultural experience, blending influences from East Africa, the Arabian Peninsula, and the Indian subcontinent. Visitors appreciate the exceptional hospitality and describe the Maldives as a "dream destination." Moreover, its strategic location allows for easy access from major Middle Eastern and Southeast Asian hubs like Dubai.
While the Maldives claimed the top spot, other stunning destinations also garnered recognition. Bali, Indonesia secured second place with a score of 94.40, followed closely by Phuket, Thailand with 94.21. Koh Samui, Thailand (93.89) and Langkawi, Malaysia (93.65) rounded out the list of winners, solidifying their reputation as must-visit island destinations.
For travelers seeking a true tropical haven, the Maldives stands above the rest, impressing visitors with its unparalleled beauty, rich cultural tapestry, and luxurious offerings. It is a well-deserved recipient of the top award in this year's Travel + Leisure World's Best Awards.