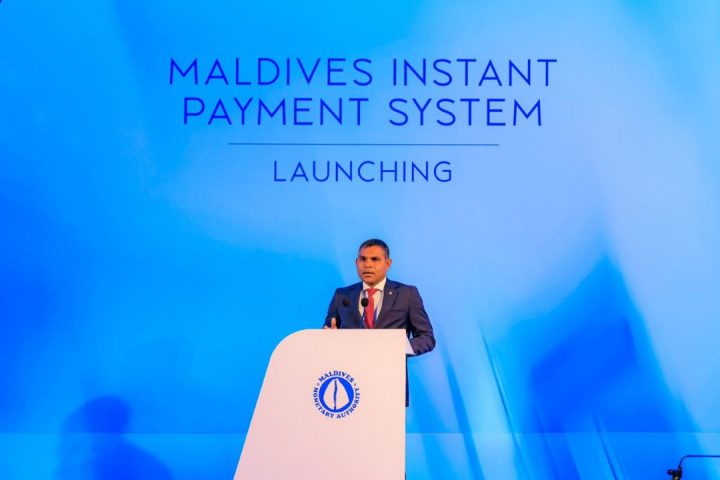 Maldives Instant Payment System "Favara" revolutionizes financial landscape as three banks join the innovation wave
The Maldives financial sector has taken a significant leap towards digital transformation with the official inauguration of the Maldives Instant Payment System, "Favara." In a momentous ceremony on August 26, 2023, Vice President Faisal Naseem launched the pioneering payment system, highlighting its potential to revolutionize the nation's financial infrastructure.
The inception of the Favara payment system traces back to 2017 when it was conceptualized during the tenure of former Governor Ahmed Naseer. Developed by Tiato Latvia, a subsidiary of the Finnish company Tiato Avery, Favara presents a groundbreaking shift in the way financial transactions are conducted within the country.
Vice President Naseem, during the inauguration ceremony, expressed his enthusiasm for the transformative potential of Favara, stating, "This will revolutionize the banking payments. This is a change that can be brought in line with the work of others. I thank the MMA for that. The changes in the world are not in our control. All we can do is move in that direction."
The innovative features of Favara promise to simplify and expedite financial transactions for individuals and businesses alike. With the Favara ID, customers can initiate payments using easily memorable identifiers such as phone numbers and email addresses, eliminating the need for traditional account numbers. The Favara Request function enables customers to solicit payments from both individuals and businesses seamlessly.
The Favara payment system is already integrated with the systems of three prominent banks: the Bank of Maldives, Maldives Islamic Bank (MIB), and the State Bank of India. More banks are set to join the system. The seamless connection between the payment system and these banks underscores the nation's commitment to advancing digitalization in its financial realm.
Governor Ali Hashim highlighted the global trend towards digitalization and the necessity of adapting to such changes. He expressed the significance of Favara in providing opportunities for small and medium enterprises and fostering economic growth. "Our goal is to establish a paper payment system and increase the participation of all people in economic growth. Tonight is a very historic night. This is a revolutionary change, this is an easy instant remittance system," Governor Hashim remarked.
The Favara payment system is expected to have far-reaching implications for the nation's economic landscape. By providing an avenue for more accessible and instantaneous digital financial services, the system is poised to enhance the availability of banking services for all citizens. Additionally, the system's integration with fintech and e-commerce services is anticipated to foster entrepreneurial opportunities and encourage local production.
The inauguration of Favara marks a significant step towards a digitally empowered Maldives. With the nation embracing technological advancements and the potential they bring, the future holds promise for a more interconnected and thriving financial ecosystem, benefitting individuals, businesses, and the economy at large.