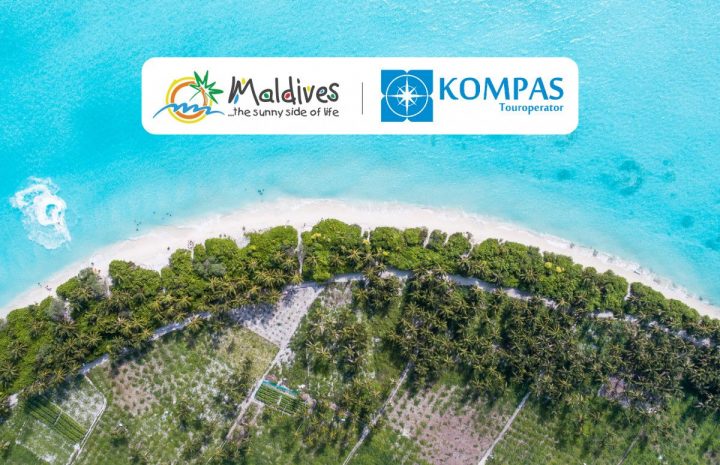 Maldives launches join marketing campaign in CIS Region
Maldives Marketing & Public Relations Corporation (MMPRC), also known as Visit Maldives, has partnered with Kompas Tours to launch an extensive marketing campaign aimed at promoting the Maldives in the CIS region.
The campaign, scheduled to run from April 2023 to July 2023, will utilize native language and a combination of digital and traditional marketing strategies to strengthen the destination brand in the CIS market.
Kompas Tours, a renowned tour operator with over 17 years of experience in the CIS region, will play a vital role in this collaborative campaign. With a team of more than 200 experienced managers, Kompas Tours operates charter programs in popular destinations, organizes tours worldwide, and handles travel arrangements within Kazakhstan. Their expertise and extensive reach make them one of the leading tour operators in the region, ensuring broad exposure for the Maldives.
The campaign will encompass various marketing activities, employing digital platforms, social media channels, and outdoor advertising to showcase the captivating sights, sounds, and experiences that the Maldives has to offer. The content will focus on highlighting the diverse range of products, unique experiences, and specific segments of the Maldives, with a particular emphasis on honeymoon and family vacations.
The CIS region holds significant importance for the Maldives tourism industry, with Russia maintaining its position as one of the top source markets in 2023. In 2022, MMPRC conducted a total of 16 marketing activities targeting the CIS market, resulting in 238,951 tourist arrivals by the end of the year. To further market and promote the destination, MMPRC participated in events such as Pure Luxury 2023 and the Moscow Dive Show earlier this year. Multiple marketing activities have been planned by MMPRC to continue expanding the reach and visibility of the Maldives in the CIS region.