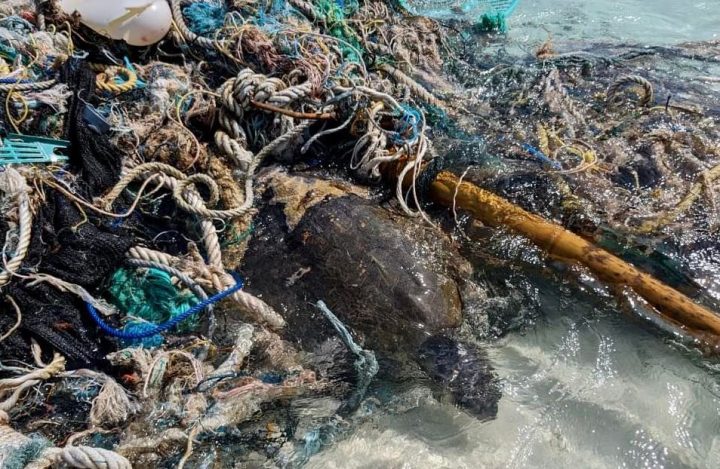 Reethi Beach Resort supports rescue of Olive Ridley Turtle
Reethi Beach Resort has announced its significant contribution to the rescue efforts of Niyami, an adult male Olive Ridley turtle, in collaboration with the Olive Ridley Project and its Marine Turtle Rescue Centre. Niyami, which translates to "Navigator" in Dhivehi, was rescued on the 15th of June 2023 in Dhaalu atoll.
Niyami's journey to the Rescue Centre was a challenging one, requiring seamless coordination and support from various partners. Found entangled in a ghost, he was transported via two seaplanes, generously supported by Manta Air. The final leg of the journey was made possible by Reethi Beach Resort, which offered a speedboat for the turtle's safe transfer.
Upon admission, Niyami was found to be underweight with severe ligature injuries on his front flippers and left hind flipper, including an exposed fracture. Additionally, extensive abrasions on his carapace and plastron were caused by the nets rubbing against his shell for an extended period. To address his condition, the veterinary team initiated supportive therapy, pain relief, and started the process of stabilising Niyami before the necessary surgery to clean and debride his wounds.
Niyami's progress has been encouraging. He has undergone his first surgery and recovered uneventfully; has begun to eat and demonstrates active swimming behaviour in his tank, even attempting to stay submerged. The team at the Rescue Centre continues to monitor his health closely, ensuring he receives the necessary care and attention throughout his recovery journey.
Reethi Beach Resort considers environmental conservation and animal welfare as core pillars of its corporate social responsibility efforts. Through its involvement in the rescue of Niyami, the resort reaffirms its commitment to preserving marine life and promoting sustainable practices. This collaboration with the Olive Ridley Project highlights the collective determination to safeguard endangered species and their habitats.
As Niyami's rehabilitation progresses, Reethi Beach Resort remains dedicated to supporting his recovery and eventual release back into the wild. The resort extends its gratitude to all individuals and organisations involved in this endeavour, and invites others to join in its commitment to protect and conserve the Maldives' remarkable marine biodiversity.