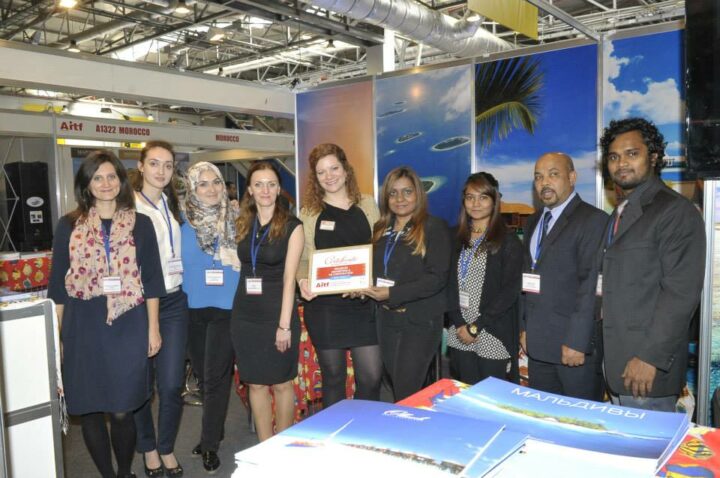 Maldives Marketing and Public Relations Corporation participates in Azerbaijan International Tourism Fair 2015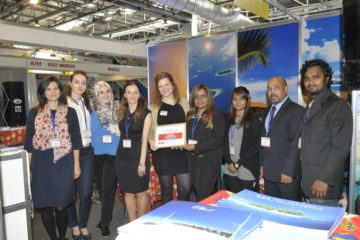 The Maldives has successfully participated in the Azerbaijan International Tourism Fair (AITF), which commenced on April 2nd and closed yesterday, April 4th, in the country's capital, Baku. Since its inception, AITF has become a leader in international travel promotion and the fair is a regional hub for industry specialists. This is the first time that the Maldives has partaken in the event, which is now in its 14th year. The Maldives Marketing and Public Relations Corporation (MMPRC) was accompanied by five companies and the delegation was headed by Dr. Ahmed Salih, Permanent Secretary of the Ministry of Tourism.
During the exhibition, the delegation met with the region's largest tour operators to promote the Maldives as the destination of choice for Azeri tourists. Highlights of the fair included a visit to the Maldives' stand from Azerbaijani Minister of Culture and Tourism, Mr. Abulfas Garayev himself.
"Azerbaijan is one of the fastest growing travel markets from the CIS countries. The market holds potential for the Maldives with its easy accessibility and the growing affluent market segments. Participation in the AITF is a key step to enter into the growing Azerbaijan outbound market," the MMPRC explain in their press release.
Whilst arrivals from the country are still relatively low, there has been a marked growth in arrivals from Azerbaijan over the past few years. Participation in the fair can be seen as a continuation of a trend to promote the Maldives to new markets, with burgeoning economies.