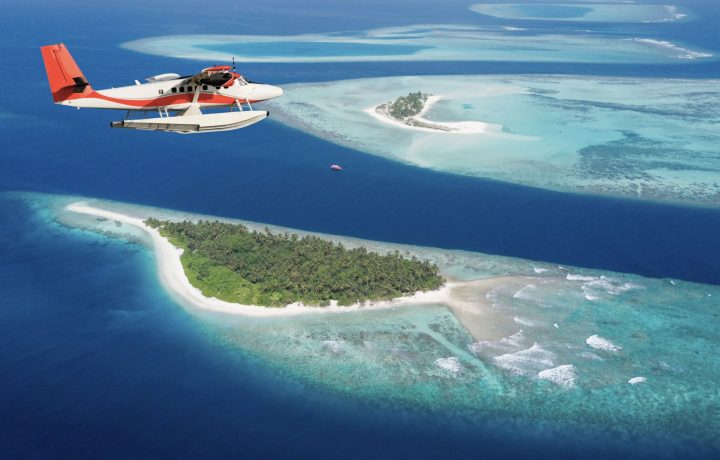 Maldives named world's top bucket list experience
With travel now back to normal for many countries after a few years with restrictions in place, there's more opportunity to get back out there to explore and tick off things from your bucket list, whether that be travelling far away or keeping things closer to home.
To reveal the most popular travel bucket list items, luxury travel experts at Kuoni looked at global search volumes for over 115 travel bucket list items, including visiting all 50 US states, experiencing an African safari, trekking Mount Everest, and unwinding and soaking up the sun in tropical destinations including Bora Bora and the Maldives.
Visiting the Maldives topped the list as the most popular bucket experience overall, with 121 countries searching for this experience the most. Whether it's wanting to visit with a partner and have a honeymoon to remember, or travelling with friends to have a relaxing break in paradise, there are plenty of ways travellers can enjoy the Maldives. With gorgeous white sandy beaches, tropical blue waters and dreamy sunsets, it's easy to see why so many people want to experience this the most in their lifetime.
Here are the highlights:
Four US states also had the exotic Maldives location as the top of their bucket lists. With crystal blue waters and gorgeous sandy beaches, the idyllic island location is drawing the eye of adventurous Americans looking to explore outside of their home country.
Visiting the Maldives also topped the list amongst Asian countries, with residents hoping to make it across to the beautiful islands one day.
The Maldives was once again the most popular travel bucket list item for people living in the African continent, with an impressive 45 countries searching for it the most.
13 countries in Oceania have a visit to the Maldives at the top of their list.
At the top of South America's bucket list is visiting the Maldives with the tropical destination sitting at the top of six countries' travel bucket lists, including Brazil, Argentina and Uruguay.
The Maldives reigned supreme once again as the most popular travel bucket list experience with 20 countries, including Canada, Jamaica, Barbados and the United States hoping to one day visit the beautiful islands.