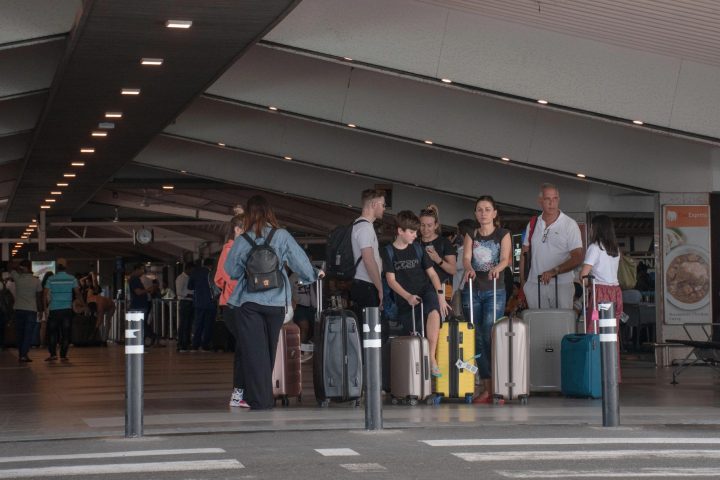 Maldives' 2023 tourist arrivals cross 900k; to reach 1m in July
The Maldives has experienced a significant surge in tourist arrivals this year. According to the latest statistics released by the Ministry of Tourism, the total number of tourists that have arrived in the country so far in 2023 has surpassed 900,000, marking a 14% increase compared to the same period last year.
This year alone, an additional 110,000 tourists have visited the Maldives, demonstrating the growing popularity of this tropical paradise. If the current trend continues, it is estimated that the Maldives will welcome one million tourist arrivals in July, a milestone that was achieved in August of the previous year.
The first four months of 2023 witnessed a remarkable increase in tourist arrivals, with a notable 20-30% growth during the first two months alone when compared to the previous year. However, the numbers have seen a decline since last month, indicating a potential fluctuation in tourist flow owing to the traditional low season.
India and Russia have emerged as the leading sources of tourist arrivals in the Maldives this year, with both countries contributing over 100,000 tourists each. Following closely, the United Kingdom holds the third position with 76,000 tourist arrivals.
Notably, Italy, Germany, and China have also shown a significant interest in visiting the Maldives, with more than 50,000 tourists arriving from each of these countries. Overall, the country has been welcoming an average of approximately 5,000 tourists per day throughout this year.
The Maldivian government had set an ambitious target of attracting 1.8 million tourists in 2023. With the current data reflecting a positive trend, it is likely that the Maldives will surpass its arrivals target for the year, further solidifying its position as a top tourist destination in the world.