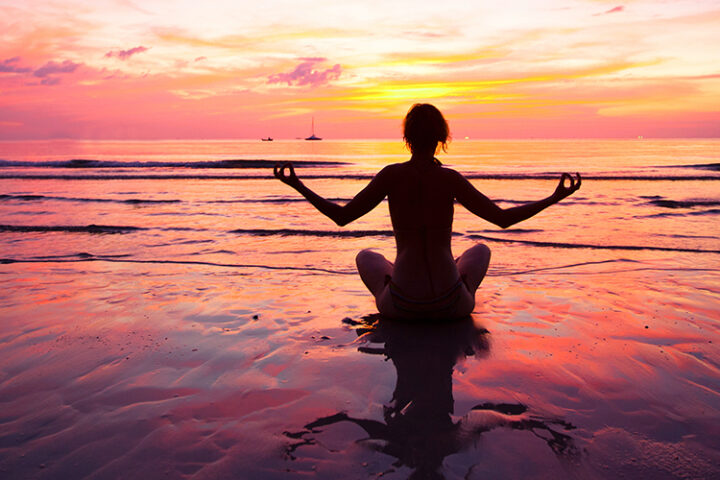 Can Maldives be the next Wellness destination?
Unlike many European countries, as well as other tropical resorts, the Maldives does not yet have a Wellness retreat or a medical Spa. In the past decade, increasing number of people are looking for more than just relaxation and fun during their vacation.
Looking after your wellbeing, being aware of how different foods affect your body lead to people being a lot more conscious about what they eat. Organic, non-GMO, vegetation, paleo, and vegan – these are just some of the options cafés and restaurants are offering nowadays.
The catch is, only by following a fitness regime, or clean eating plan or finding time to relax and meditate every now and again – is not enough to achieve the ultimate state of well-being. It is only possible by combining the three and focusing on finding a balanced state of mind, body and spirit.
For me personally, going on a dreamlike Maldivian vacation, the ultimate goal would be to relax your mind, connect with your senses and soul, and also acquire skills and knowledge which will allow maintaining this new found state when I go back to my daily life. Remembering and regularly doing the asanas learnt in the resort, continuing with aromatherapy or sound healing sessions, implementing your favourite healthy dishes at home will enable you to reap the fruits of your wellness retreat long after your holidays.
The world of preventive medicine, eastern Chinese, Indian natural ways to improve health, support the body, mindfulness lead to a happier fuller life. The best way is to prevent something from happening, rather than fixing the situation once a crisis has occurred.
Having said that, if the crisis has already occurred, then knowing all of your options and least invasive and most efficient ways to fix it—is priceless. Innovative Spas, such as Duniye Spa in Hurawalhi Maldives is a good example of how the approach to wellness is changing in the Maldives and is becoming more complex than just massage and facial treatments.
The difference between going to a spa session in the Maldives and a busy Megapolis, is that when you walk out of the spa in here, you are still surrounded by tranquillity, freshest possible air, pure ocean, white sand and amazing nature, as opposed to polluted air, traffic and concrete jungle found in most big cities. Undoubtedly, the nature of Maldives enhances the whole Spa experience letting the person enjoy the full benefit of whatever treatment was done.
The Duniye Spa in Hurawalhi offers holistic treatments in a nurturing setting of an overwater spa, overlooking the pristine turquoise lagoon. Alongside the massages, facials and scrubs, the treatments menu offers a unique options too, such as the 'African Pinotage Body Contour Ritual' with the use of African Potato Balm extremely rich in oxidants, Sound Healing with the Himalayan singing bowls and Footprint Therapy which fully concentrates on your feet and stimulates blood and lymphatic flow reducing water retention.
Candice Wilson, the Group training Manager for Duniye Spa, has shared her views with the Hotelier Magazine on the subject of Wellness industry in the Maldives. Candice believes, that the idyllic setting of the Maldives, including the mesmerising spa environments, helps the guests, particularly couples, to enhance their relationship, connect with deeper spiritual level with each other and nature, something which is not so easy to achieve in the traditional city Spa.In 2017, Duniye Spa in Hurawalhi has invited a visiting Osteopath practitioner, who worked with guests on the deeper level with the joints, bones and the nerves and the guest feedback was very positive with many signing up for more than one session.Candice has never stopped learning and training herself, on top of tertiary training, with courses completed in aromatherapy, reflexology, sound healing, she can also teach yoga and meditation which she did the training for in Nepal.
Rohit is the resident Yoga Guru conducting regular sun rise and sun set group yoga classes, with individual sessions available too. Apart from obvious effects of Yoga on the muscles and body flexibility, it has proven to help with regulating the sleep rhythm and even balance your hormones.
If you have a rather basic fitness level and are not up for exercising, you could try the Pranayama, which is the formal practice of controlling the breath, simply put the source of our prana or vital life force. The word itself stands for the following PRANA is "Vital Energy" or "Life Force"/ AYAMA means "Extension "or "Expansion Through Control". This practice includes Agnisarkriya (Rapid abdominal breathing), Udhyan Bandh (Abdominal Lock), Nadikriya (Abdominal Lock) and Kapalabhatti (Rapid inhalation and exhalation) and brings peace and awareness to the mind.
Last, but not least, Rohit also offers Meditation practices that include techniques designed to promote relaxation, build internal energy or life force and develop compassion, love, patience, generosity, and forgiveness. Usually performed in the open air, you can choose a place to suit your desires. Meditation often involves an internal effort to self-regulate the mind, it is often used to ease many health concerns, such as high blood pressure, depression, and anxiety.
One of the latest initiatives introduced in Hurawalhi, as part of the wellness programme, is the visit of Shaylini Somani, a Reiki Master, Intuitive Energy Healer, Columnist, blogger, and Holistic Health and Wellness Expert, to the resort. Shaylini works with energy through an intuitive, compassionate and powerful approach to remove and heal all imbalances, pain and blockage on all levels of your being.
She leads her healing with a heart-cantered approach to bring clarity of mind, the balance of body, healing of the soul, and nurturing of our Sacred Self during the Reiki sessions, Chakra Balancing, Indian Head massage and Meditation sessions.
All of this became possible with the support of resort's General Manager Patrick (former), who believes in innovation and supporting the enthusiastic and talented staff. Hurawalhi is a good example of how by bringing the talents of different people together, the Wellness industry is gradually being shaped in the Maldives, moving towards a much fuller and more comprehensive level, offering deeper mind-body healing benefits. It's intriguing to see what will come of it in the nearest future.