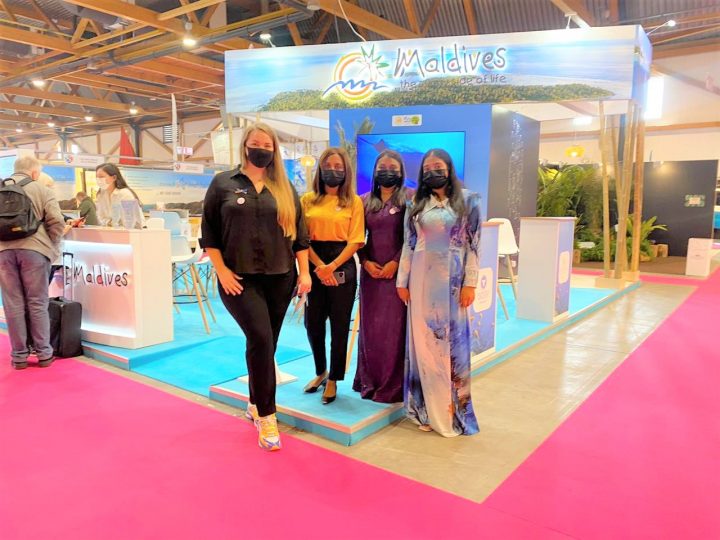 Maldives Promoted at Brussels Holiday Fair
Visit Maldives and industry partners take part in the Brussels Holiday Fair 2022, held from 24-27 March 2022.
Since 1962, the Brussels Holiday Fair has been the national tourism fair in Belgium, inviting over 350 exhibitors and 800 sub-exhibitors.
During the event, Visit Maldives and the four industry partners conducted meetings with key members of the travel trade community. Along with the tourism products (resorts, guesthouses, homestays, liveaboards, hotels), they promoted uniquely-Maldivian experiences such as underwater restaurants; luxury facilities; wellness and more. Maldives was promoted as a top of the mind destination for Belgian travellers – emphasizing on the naturally distanced geography of the Maldives and the stringent measures in place.
Maldives welcomed 865 travellers from Belgium as of end February 2022. Activities planned ahead for the market include media familiarization trips, print advertising campaigns, and social and digital media campaigns.