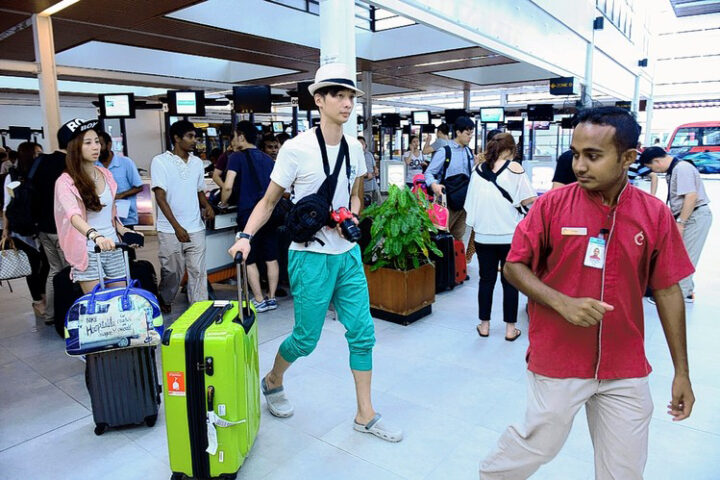 Maldives records 2.4 per cent increase in tourist arrival in 2015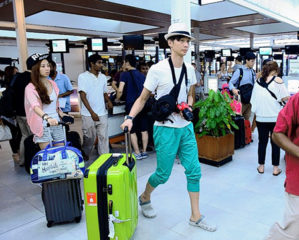 According to a press release by the Ministry of Tourism, tourist arrivals for the year 2015 totalled 1,234,288 tourists. This is a 2.4 per cent increase compared to 2014 which recorded a total of 1,204,859 tourists.
Tourist arrivals for December 2015 was 119,255, a 15 per cent increase compared to the same month last year. It was also reported that there was an increase in tourist arrivals to the Maldives from all around the world, with the most arrivals coming from Europe, whose market-share for December 2015 is 53.7 per cent. This is an increase of 22.8 per cent from the region.
Despite tourist arrivals from Asia Pacific regions being lower compared to other regions, statistics show that tourists arrivals from this region rose by 2.4 per cent compared to December 2014. It also records a 37.8 per cent increase in tourist arrivals from the Middle East, 21.3 per cent increase in tourist arrivals from North and South America and 39.9 per cent increase in tourists from Africa in the month of December 2015.
In 2015 most tourist arrivals were from the Asia Pacific Region, with a market share of 48.6 per cent. Europe came second with a share of 43.6 per cent; in third was America with a share of 3.8 per cent. Lastly, the Middle East with a share 3.4 per cent.
Country wise in 2015, most visitors to the Maldives came from China with a share of 29.1 per cent followed by Germany with 8.5 per cent, United Kingdom with 7.5 per cent, Italy with 5.3 per cent, and India with a share of 4.2 per cent. Excluding the Chinese market compared to 2014 tourist arrival rates has increased from other markets. Tourist arrival from Germany increased 6.9 per cent , tourist arrival from UK increased by 4.6 per cent, and arrivals from Italy and India increased up to 14.9 per cent.
The markets that show a decline in 2015 include China, Russia and France. The declines from these markets are supposedly because of the changes in economies of the countries and the internal affairs of the countries.
The report also states that there are now 115 resorts, 24,877 registered beds, 17 hotels, 314 guest houses and 170 Safari's with a total of 9,228 beds registered in the Maldives at the end of 2015.