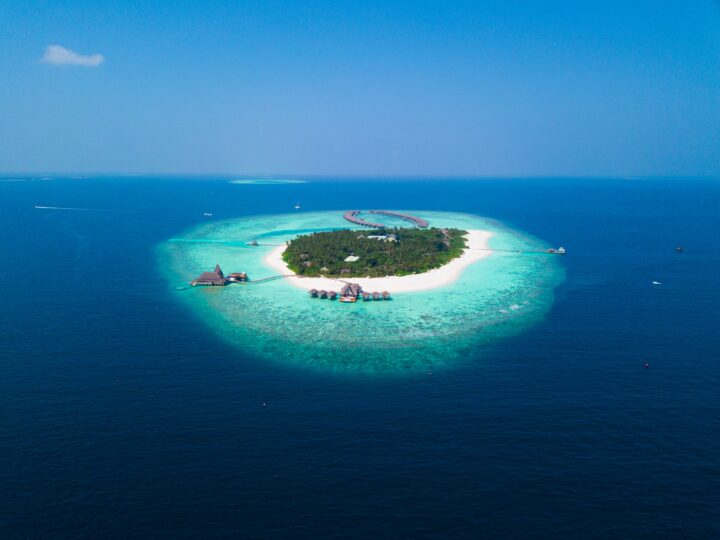 Maldives registers prominent increase in tourist arrivals
Maldives tourism attained 10 percent as five year annual average growth rate from 2012 to 2016, according to data by the Ministry of Tourism. The sector accounts to about 23 percent of the country's gross domestic product (GDP).
Maldives tourism also saw the arrival of 1.3 million tourists by end 2017, which is an 8 percent increase in arrivals compared to 2016. These numbers are in line with the government's projections that the country will post a year over year increase of seven percent in visitor numbers in 2017.
The country has also seen steady growth in arrivals during the last fifteen years. The number of arrivals has almost tripled over the period from 2000 to 2017. These numbers reflect steady growth in tourism which last saw a negative growth rate of 4 percent in 2009, during the global recession which was exacerbated by the H1N1 epidemic.
Maldives has since seen several international hotel brands announce their entry into the country. Work is currently underway on a number of hotels expected to open through 2018 and early 2019. The destination's portfolio has been expanding since 2013 with the addition of over 20 new resorts currently operating. In early 2019, Hilton Hotel & Resorts is scheduled to open its first Waldorf Astoria property in the Maldives. Emerald Maldives Resort & Spa, operating under a brand from global hospitality consortium Leading Hotels of the World is also set to open late 2018.
During the first half of 2017, four new resorts came into operation; Kudafushi Resort & Spa and Dhigali Maldives, both in Raa Atoll, Kandima Maldives in Dhaalu Atoll, and Grand Park Kodhipparu in Male' Atoll with a combined bed capacity of 1,078.
Tourism revenue rose by 2 percent from MVR 6.4 billion (USD 414 million) in 2015 to MVR 6.6 billion (USD 428 million) in 2016, according to data from the Ministry of Tourism. In 2016, tourism contributed 36.4% to the government revenue.
Domestic airports are also being developed in several islands in the Maldives in a bid to expand the tourism industry. Maldives, the most dispersed country on the planet with 1,192 islands, already has 12 airports, including three international airports.