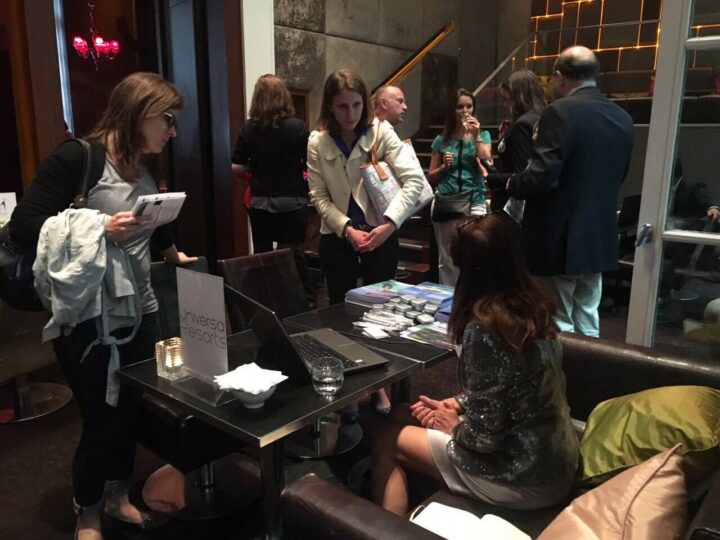 MMPRC organises Road Show in France
The Maldives Marketing and Public Relation Corporation (MMPRC) is organising a Road Show in France as part of its on-going Visit Maldives Year campaign. The Road Show will be held from 9 to 12 May in the cities of Paris, Lille, Lyon and Marseille.
Headed by Mohamed Adam, the Deputy Managing Director of MMPRC, a delegation of 15 officials from 11 partner companies will be representing Maldives at the road show.
"This road show is targeted to the top travel, trade and media of France with a focus on the respective cities," MMPRC said in a press statement.
According to MMPRC, the main objective of this road show is to counter the decline in French tourist arrivals to the Maldives during the past three years.
"The road show will also create an ideal platform to educate the French travel trade community and top media about the latest updates of the tourism industry of Maldives. The partners from Maldives will get an opportunity to meet with the agents and media and educate them about their individual products."
"A raffle draw will be taken in each city offering free holidays to the winners. The holiday prizes are sponsored by Crown & Champa Resorts, Banyan Tree Vabbinfaru and AAA Hotels & Resorts."
At the end of the first quarter of 2016, 16,425 tourist arrivals were recorded from France. France is the fifth largest source market for the Maldives with 4.8 per cent of the market share. Hosting the road show in major French cities is expected to strengthen the destination presence in France and boost the arrival numbers, the MMPRC said.