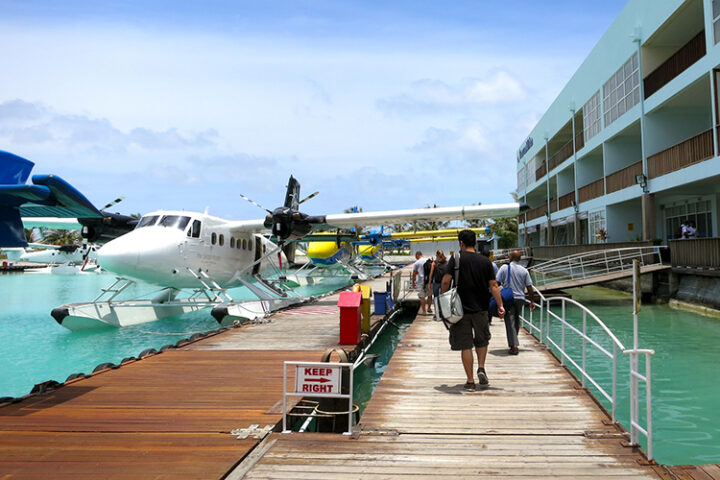 Maldives remains top destination for British travellers
The Maldives has been ranked the number one destination of choice for British holidaymakers in UK-based tour operator Kuoni's 'Worldwide Trends Report.'
"Maldives resorts continue to innovate and set the pace in luxury travel and Kuoni's best-selling resort, Kuramathi Island Resort will unveil its stunning new collection of villas this March, including unique two bedroom beach houses, ideal for families," the report observed.
In its annual travel trends report released last week, Kuoni ranked its bestselling destinations based on bookings data comparing the last full year with bookings to date for 2016.
Thailand retained second place in the top 20, followed by Sri Lanka, Mauritius and the United States of America.
The Maldives was also the favourite destination for honeymoon couples, retaining the number one spot since 1999 ahead of Indonesia, Mauritius, Sri Lanka and Thailand respectively.
The honeymoon market makes up 22 per cent of all Kuoni bookings, with January the busiest month for newlywed customers.
The Maldives' Maafushivaru meanwhile topped the celebrity wish list.
"With its unique collection of all-island resorts and over-water villas, the Maldives continues to set the pace in luxury travel and scores higher than any other destination on customer satisfaction.
"Snorkelling with turtles in turquoise-blue waters remains one of the top wish list experiences for honeymoon couples this year," Kuoni said in a press statement.
The rising star destinations for the year ahead are led by Japan, followed by Myanmar, Kenya and Namibia which have seen the biggest rises in bookings year-on-year.
"Travel has become so integral to people's lifestyle – there is a desire to see and experience the world like never before," said Derek Jones, managing director of Kuoni.
"Beyond the mass-market beach trips, which tend to be much more price-sensitive, we are definitely seeing a thirst for exploration amongst British holidaymakers prepared to invest in making their wish lists a reality and travel with companies which have a network to support them should anything go wrong."
Kuoni Travel UK is part of DER Touristik, one of Europe's leading travel groups. Established in Switzerland in 1906 by Alfred Kuoni, the company excels in creating tailor-made holidays and honeymoons to more than 90 destinations around the world.
Over the last six years, Kuoni has grown its retail network across the UK and can be found in 38 locations on premium high streets and in selected John Lewis department stores.
You can download the full report here.