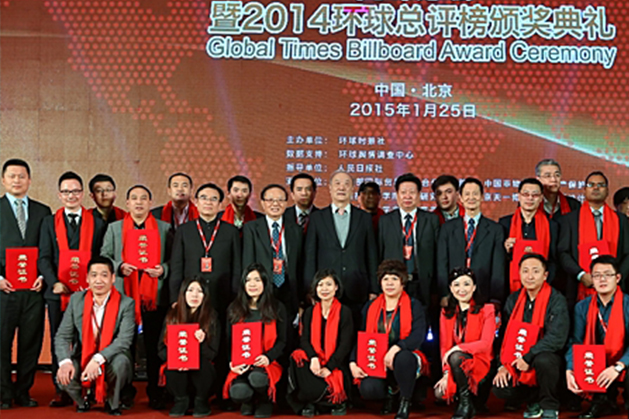 Maldives selected among 10 Most Popular Overseas Destinations by Global Times Annual Survey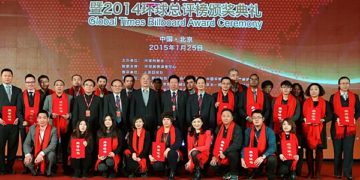 The Global Times Annual Survey ranked the Maldives fifth in the 10 most popular overseas destinations for 2014. The Global Times Survey was commissioned by the Global Times newspaper of the People's Daily of China. Maldives Ambassador to China, Mohamed Faisal, received the award at the Global Times Billboard Awards Ceremony on January 25.
 "Prior to the award ceremony, Ambassador Faisal participated in the closed door session of the Tourism and Culture Forum organized by the Global Times newspaper as a guest speaker," reads a press statement from the Maldives Ministry of Foreign Affairs.
 "The Forum focused on cultural tourism development in China and how international experience can be used to enhanced Chinese cultural tourism products.  Ambassador Faisal in his presentation highlighted how Maldives tourism package culture as a lived experience for tourists and how Maldivian tourism industry is positioning itself to cater for the Chinese tourist."
 The Global Times' survey used data such as duration of stay by Chinese tourists, international awards, expert opinions, online voting, and public opinion monitoring through social media to rank the top 10 countries.
 The Maldives was ranked below Switzerland, Japan, France and Hungary, respectively, in the top five. The other destinations in the top 10 were Thailand, Spain, UAE, Sweden and New Zealand.
 In 2014, Chinese tourists accounted for nearly one-third of arrivals to the Maldives with a 30% market share. China is currently the single biggest source market for tourists to the Maldives.
 A total of 363,626 Chinese tourists visited the Maldives in 2014, up 9.6% from the previous year with 331,719 arrivals.