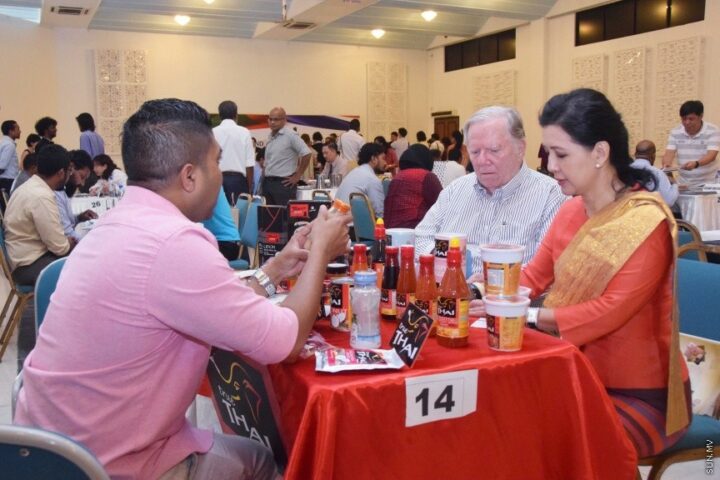 Maldives-Thailand B2B Forum Held in Male'
A Maldives-Thailand business matching forum was held in Male' City over the weekend, initiated by Ministry of Economic Development of Maldives and Ministry of Commerce of Thailand.
Representatives of 30 major Thai companies exhibited their products – ranging from hospitality & hotel supply, furniture & home decor, food & beverages to SPA products. The forum had a high turnover, as a number of Maldivian business executives attended the event to network with the exhibiting Thai export businesses.
Thai Commerce Minister Apiradi Tantraporn was also part of the visiting delegation. However, with the deteriorating health of the late Thai King Bhumibol Adulyade, Minister Tantraporn had to cut short his visit to the Maldives.
Thailand is one of the key importers to the Maldives, totalling up to MVR 47 Million by August 2016. The conference is second of a series set up by the Thailand-Maldives Joint Trade Committee established in 2013.
The Ministry of Economic Development is already in discussions with India, to organize another business matching forum by bringing Indian export firms to Maldives.