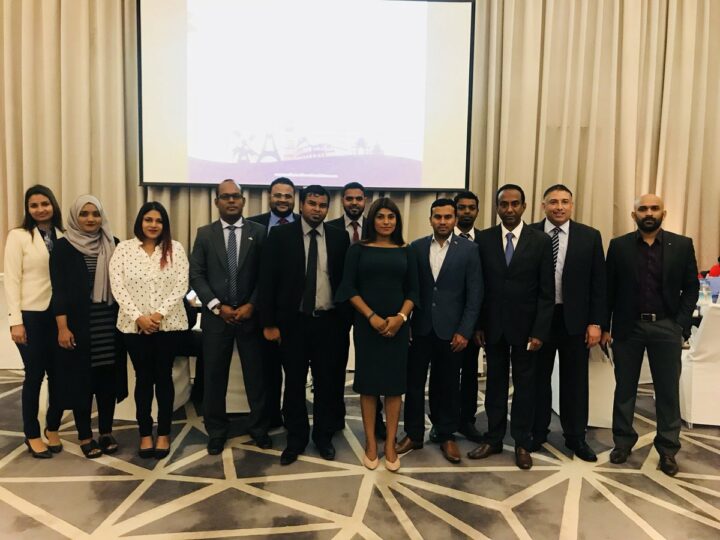 Maldives tourism targets Middle East with MATATO Roadshow
Maldivian Association of Travel Agents and Tour Operators (MATATO) has launched a promotional roadshow that will see a delegation of tour agents and tour operators, to visit top cities in the UAE, Kuwait, Qatar and Oman, as part of an ongoing effort to increase the number of tourists visiting the island.
The roadshows kicked off on February 11 in Dubai and will continue to other Middle Eastern cities until February 15, and provides the opportunity to participate in the Outbound Travel Roadshow (OTR) the Middle East. A total of 12 industry partners from Maldivian-based tourism and hospitality entities joined the roadshow to promote the country's unique hospitality services and attractions.
As part of the promotional activities in Dubai, Kuwaiti, Qatari, Omani and Middle East travel agents and tourism professionals will be provided with the opportunity to connect with buyers and suppliers and shape the future of the industry via education and networking. Attendees of the events include key decision makers and budget holders with direct purchasing responsibility.
The Middle East at the third position, is among one of the fastest growing tourist generating regions to the Maldives, having an annual average growth rate of 29.6%. Over the last five year period, the market share of the region doubled, from an insignificant 2.3% in 2012 to 4% at the end of 2016.
The United Nations World Tourism Organisation's (UNWTO) 2020 Vision study forecasts that there will be over 35 million outbound tourists from the Middle East by 2020. This represents an annual growth rate of 6%, higher than the world average of 4%. Middle Eastern nationals usually take one long haul holiday each summer to escape the heat in the Middle East. Qatari's spend the most on travel with an average expenditure of US$ 4100 per day.
UAE, Kuwait, Qatar and Oman remain integral target markets for Maldives tourism development. The upcoming roadshow is one of many major activities Maldivian tourism conducts to ensure that key international travel agents maintain a close awareness and link with Maldives' tourism industry partners, in order to mutually expand the business opportunities between both, while offering their clients quality.
The Maldivian Tourism promotional roadshow kicked off with a welcome dinner and workshop in Dubai, before moving on to Kuwait on February 13. The next destination is Qatar on February 14, and finishing up in Oman on February 15.