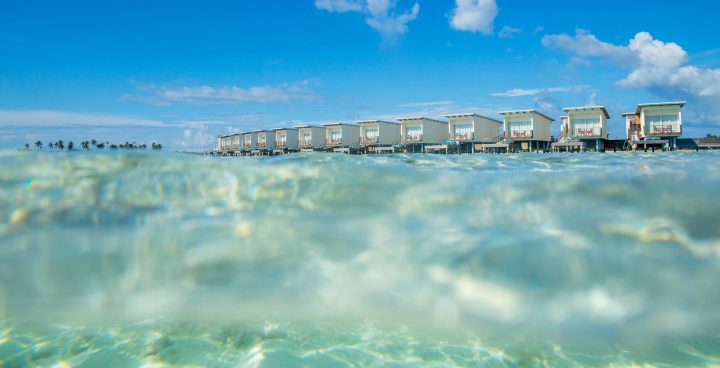 Maldives to welcome first InterContinental resort
The InterContinental Hotels Group (IHG) has signed an agreement with Hotel Properties Limited (HPL) to manage a new resort in the Maldives.
The 83- room InterContinental Maldives Maamunagau Resort will be developed in Maamunagau island in Raa atoll.
"Tourism in the Maldives has been a major contributor to its economy, contributing more than 40 percent of the country's GDP last year, and sentiments are positive as the country continues to be one of the world's most highly sought after travel destinations. It is a great time to be bringing our InterContinental brand into the Maldives," said Jan Smits, Chief Executive Officer (AMEA) of IHG.
"In growing our brands' presence, it is always important we look for the right partner and we are delighted to be working with HPL to bring our luxury brand, InterContinental into the country."
This is the third resort that IHG has in partnership with HPL. The Singapore-based property owner and developer also owns Holiday Inn Resort Kandooma Maldives and Holiday Inn Resort Vanuatu.
Stephen Lau, Chairman of HPL Hotels & Resorts Pte Ltd, said: "As part of our growth strategy we continuously seek the right opportunity to expand our portfolio across the Asia Pacific and Indian Ocean region."
"We see huge potential to grow our resorts business in the Maldives and Maamunagau island is the perfect setting to develop a luxury InterContinental resort. We've been working with IHG for almost seven years and they have been excellent partners. We look forward to bringing another great resort to life, InterContinental Maldives Maamunagau Resort, in partnership with IHG."
According to IHG, the recent signing brings its resort development pipeline to 13 across the AMEA region, reflecting a significant expansion programme.
IHG currently operates 25 resorts across three brands in Asia and Australasia: InterContinental, and Holiday Inn, including the 160-room Holiday Inn Resort Kandooma Maldives.
With the signing of InterContinental Maldives Maamunagau Resort, the company now has 13 resorts in its development pipeline which will open within the next five years.
Headquartered in Singapore, HPL Hotels & Resorts is a hospitality management company, operated and wholly-owned by a Singapore main-board listed company, Hotel Properties Limited (HPL).
HPL Hotels & Resorts currently has 11 properties in Asia-Pacific and the Indian Ocean, with a total of 2,886 rooms. HPL's portfolio of hotels and resorts include the Concorde Hotel Singapore, Concorde Hotel Kuala Lumpur, Concorde Hotel Shah Alam, Concorde Inn Kuala Lumpur International Airport, Hard Rock Hotel Penang, Hard Rock Hotel Bali, Hard Rock Hotel Pattaya, Casa del Mar – Langkawi, The Lakehouse – Cameron Highlands, Casa del Rio – Melaka and Gili Lankanfushi – Maldives.