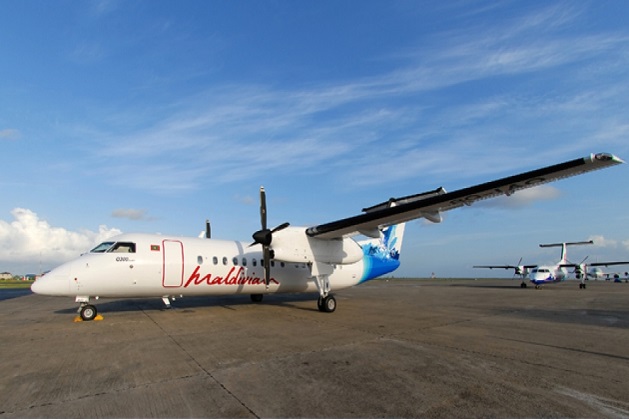 Maldives welcomes inaugural flight from Nanjing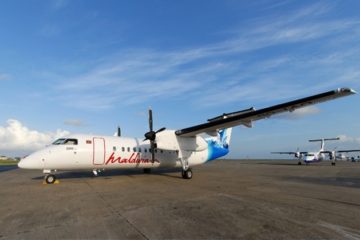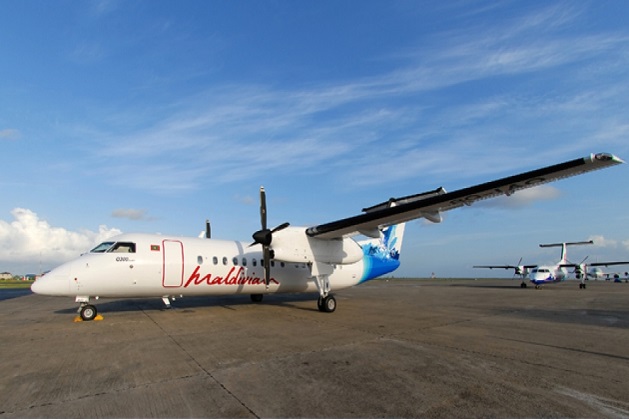 Maldivian Airlines welcomed its inaugural flight from Nanjing, China at the Ibrahim Nasir International Airport (INIA) on February 4.
The first Maldivian flight to Nanjing departed on the night of February 2 and the return flight landed at 9:00am on Wednesday, the national carrier noted in a press statement.
Maldivian Managing Director Abdul Haris, Chinese Ambassador to Maldives Wang Fukang, and senior officials of the Maldives Marketing and Public Relations Company (MMPRC) greeted the first guests from Nanjing.
According to the MMPRC, over 200 passengers arrived on the maiden flight from Nanjing, which it described as "the rising secondary city in China."
"Nanjing with its rich culture and history is one of the new and growing areas of the market for Maldives," the PR corporation stated.
The passengers from Nanjing were greeted with flower bouquets and a welcoming ceremony featuring a performance by the Dhammaanu boduberu group. Maldivian Airlines commenced flights to Nanjing, Changsa, and Xian this month. The first flight from Changsa is due to arrive at 7:45am on February 6 while the first flight from Xian is due on February 8.
"With the growing Chinese arrivals, this operation will help maintain the sustainable growth pattern and also tapping into new markets in the region will assist in increasing the market that is currently growing rapidly with great potential of expansion in the years ahead as well," MMPRC stated.
"Chinese are now the top spenders in the world beating Germany from the number one position. China has managed to position itself as the number one market in terms of arrivals to Maldives since 2010."
With a 30% market share, Chinese tourists represent the single largest market for the Maldivian tourism industry. A total of 363,626 Chinese tourists visited the Maldives in 2014.
At a ceremony held last month to welcome a new 200-seat Airbus A321-200 aircraft to the Maldivian fleet, Maldivian Managing Director Abdul Haris said the airline expects the number of tourist arrivals from China to increase to 900 a week with the introduction of flights to three new cities.
MMPRC meanwhile predicted that Chinese arrivals would increase by over 2,000 a month with the new flights carrying 200 passengers from each city once a week.