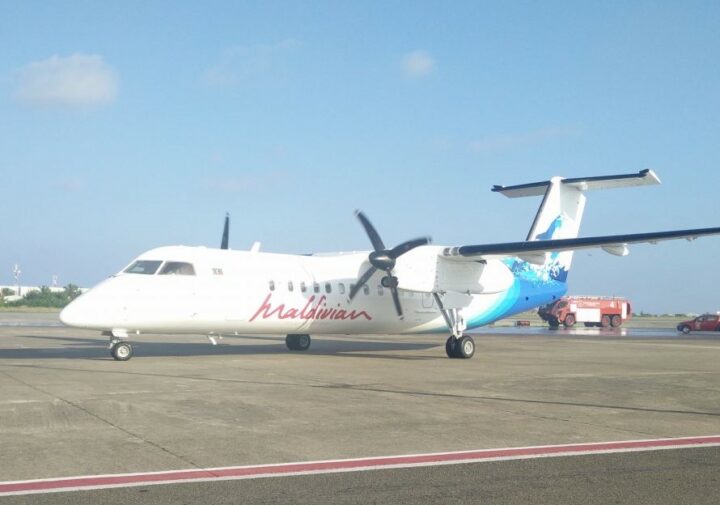 Maldivian adds new aircraft to its fleet
National airline Maldivian has added a brand new Dash8 airplane making their fleet 21 strong. This also brings the number of Dash8 planes in their fleet to nine.
Speaking to media at the arrival of the new plane, Managing Director of Island Aviation, Abdul Haris noted that the new plane has a capacity of 50 passengers, and the additional plane would ease the scheduling of domestic flights, giving more affordable prices to its customers.
He noted that the company makes it a high priority to develop the county's aviation sector, hence, is always looking to make further improvements to its services.
At present Island Aviation flies to all domestic airports along with international flights to India, Bangladesh, Thailand and China.
The 21 strong fleet of island aviation consists of two Airbus airplanes and 10 sea planes, along with its nine Dash8 aircrafts.