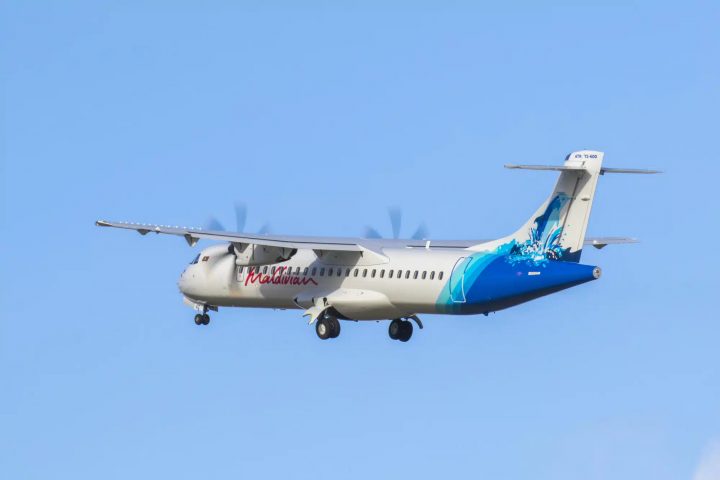 Maldivian, ATR sign deal for 2 aircraft to enhance regional connectivity
Maldivian has inked a firm order for two ATR 42-600 aircraft in a bid to enhance its regional fleet. These modern and highly efficient aircraft, equipped with extra-efficient PW127XT engines and featuring spacious cabins, will replace older turboprop models.
The move aims to bolster connectivity to communities and businesses in the Maldives archipelago while contributing to the nation's economic growth and reducing emissions. ATR, in a statement, highlighted Maldivian's commitment to investing in the lowest-emission regional aircraft available, emphasising the ATR 42-600's reputation for operational efficiency.
Nathalie Tarnaud Laude, CEO of ATR, noted that the combination of ATR 42-600 and ATR 72-600 aircraft in Maldivian's fleet would provide the airline with flexibility, reliability, comfort, and profitability, particularly on shorter routes. This investment is expected to ensure responsible and cost-effective connectivity for passengers for years to come.
Island Aviation, the operator of Maldivian, had previously announced a tender for the finance lease of two ATR 42-600 aircraft in July. Earlier this year, Maldivian introduced three ATR aircraft to replace aging Dash-8 models in its fleet. Additional lease agreements for five more ATR aircraft were announced in April and last October.
Managing Director of Maldivian, Mohamed Mihad, praised the comfort, modernity, and reliability of the ATR -600 series. He emphasised their role in supporting responsible growth, providing swift access to essential services, and preserving the Maldives' appeal for residents and tourists alike.