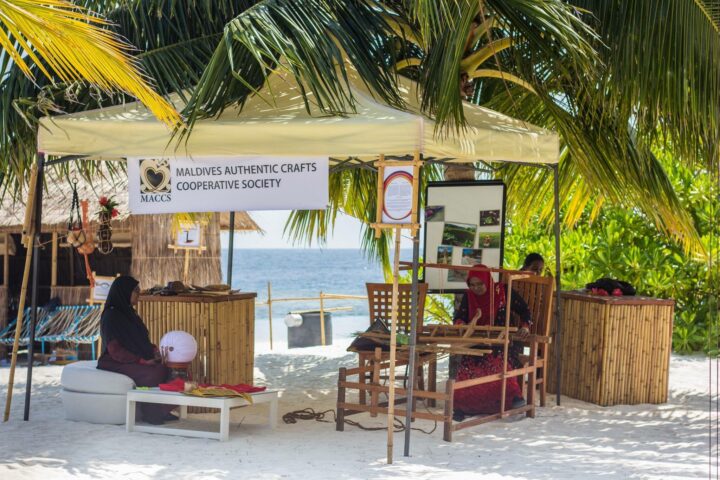 The Maldivian Experience at Kandolhu
Festive spirits are high in Kandolhu with its innovative ideas to celebrate the joyous and merry occasion.
In addition to the usual festivities offered this year, an exclusive experience combining Maldivian culture and heritage was offered for all guests to enjoy – a Maldivian Experience Day "Authentically Maldives" celebrating the unique artistry of the Maldives.
The market-style event features 12 local artisans demonstrating their art and displaying finished items in Vilu Bar; allowing guests to participate in and purchase truly handmade, traditional arts and crafts.
Notable artisans include "thundu kuna" mat weavers, coir rope crafters and "Raa ba'ndhi" specialists (coconut toddies) to name but a few, with local short eats and a coconut station available; all set to a backdrop of bodu-beru drumming to create an authentic experience.
A huge vote of thanks goes to the outstanding support from the Maldives Authentic Crafts Cooperative Society; for offering their expertise and knowledge covering a wide range of local art and to Trans Maldivian Airways; for providing a scenic flight for the artisans to Kandolhu.
The resort noted that it was heart-warming to see the appreciation of local culture by guests, relishing the opportunity to learn more about the heritage, arts and indigenous ways of life still continued to this day by the Maldivian people of this beautiful island nation.