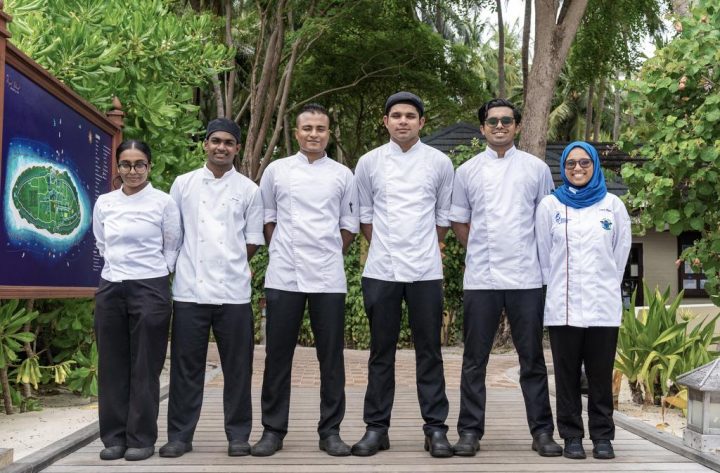 Maldivian Young Chefs to Participate in the Alen Thong Competition 2023
A team of Maldivian Young Chefs were invited to compete in the Alen Thong Golden Coffee Pot Challenge 2023 at the Emirates Salon Culinaire. The competition takes place from May 29-31, 2023 in Sharjah, UAE. Nine teams of young chefs will compete to create a full, internationally-themed 3-course meal, including a salad and appetizer, a plated main course, and a dessert buffet.
The Alen Thong Golden Coffee Pot Challenge for Young Chefs is an invitation-only competition. The Chefs Guild of Maldives was extended an invitation to participate in this year's Alen Thong Golden Coffee Pot Challenge and will be sending a team of Maldivian young chefs.
The team of competing Young Chefs include:
Aminath Amany Hussain
Chefs Ismail Thahseen
Aishath Layan Riyaz
Ahmed Saain
Ibrahim Nizam
Mohamed Nasif
The young chefs look forward to working together in a team. One chef commented, "talent wins games, but teamwork and intelligence win championships." Another young chef commented, "the nice thing about teamwork is that you always have each other on your side."
Best Buy Maldives (BBM), a prominent supplier to the culinary and hospitality sector of the Maldives, is the main sponsor of the Maldivian team of Young Chefs. BBM is committed to fostering and promoting culinary arts in the Maldives.