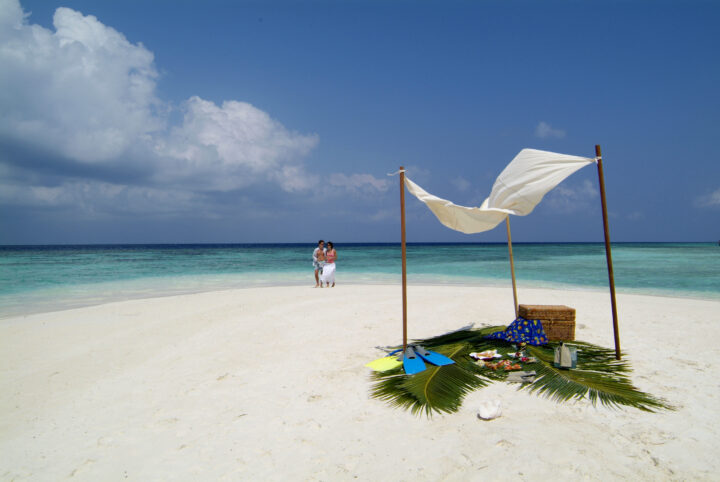 4 steps to help guests have a perfect stay at your resort
The Maldives is 99 per cent water, and as such has proved to be one of the leading travel destinations in the world. The exquisite underwater beauty and the luxurious, lush accommodations offered here are in a league of their own. The country has already won many awards for their incredible hospitality and services.
Customer service is ultimately the biggest reason guests keep coming back to the resorts and hotels. The way in which hoteliers, their staff communicate with guests throughout their stay is essential in running a successful business.
Authors of the best-selling book 'Getting to Yes, Negotiating an agreement without giving in', Roger Fisher and William Ury, talk about four basic points when negotiating with guests in meeting their requests.
1 'The guest is not the problem' – If a situation arises where the guest feels his or her needs were not met, then let them voice out their complaints, uninterrupted. This lets them know the staff is sympathetic, and willing to help. Get the facts straight, and separate the person from the problem, the book says.  The book also says the hotel staff should be willing and ready to apologise, not necessarily accepting the blame, but acknowledging that something had upset them and that the hotel staff is willing to help fix the conundrum.
2 – 'What do they really want' – This point suggests that hotel staff be available and willing to listen to a guests complaints. The book describes the art of listening to not give a defensive feedback, or jump to conclusions, but just to understand where the other person is coming from.
Asking questions to fully grasp an understanding of the situation at hand and then reconfirming it with the guest is always a good way to let them know you are taking the situation seriously.
3 – Creative outcomes – This point in the book talks about coming up with inventive and creative ways to help benefit both parties in a situation of miscommunication. The hotel staff suggesting a few options that do not cost any financial compensation such as a room upgrade is a small but effective gesture. Make sure both parties understand the time frame of the room upgrade, etc.
4 – 'Acceptable costs' – The fourth point in the book talks about objective criteria. When the hotel staff usually have a firm grasp on the rules that they can bend in order to meet a guests requests, and how they can go, versus the rules that are strict. "Objective Criteria is often the balance between flexibility and business realities," the book states.
The Hotel staff should be well trained in handling unrealistic situations, where they apply the BATNA (best alternative to a negotiated agreement' theory.