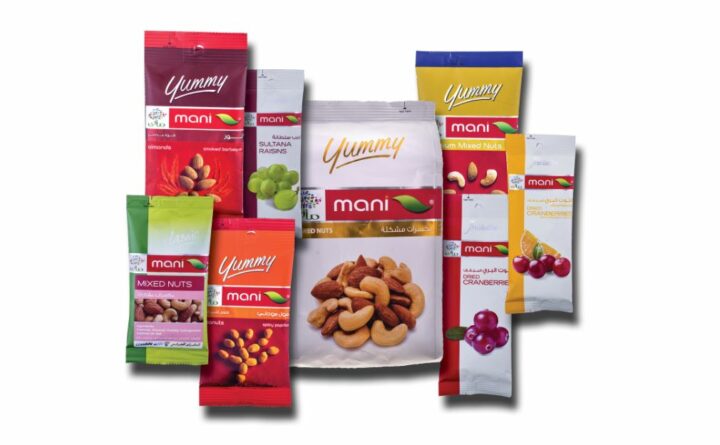 Mani Foods: Your choice for guilt-free snacks!
Nuts, seeds and dried fruits are gaining popularity around the world due to increased popularity of "healthy snacking". Nuts are primarily being used as snacks globally with a growth of above 27% worldwide.
Frequent nut consumption has been linked to a reduced risk of major chronic diseases including heart and blood vessel disorders and Type 2 diabetes. Pursuant to its vision, Mani Foods aims to meet the needs of the consumers by driving innovation to create healthy, yummy and guilt-free snacking at affordable prices.
Every Mani product promises nutrition, health and well-being in every bite. Targeted towards young adults with a zest for maintaining a healthy lifestyle, the product ensures organic deliverance of their items, by carefully selecting, roasting and flavouring the products naturally without frying or use of oil. This brings a wholesome natural goodness feel to the idea Mani entails.
Mani products are sourced from the top international suppliers, who source the raw material from farms based in the United States, Brazil, Spain, India and Turkey. Cashew is sourced from Brazil and India while Macadamia is sourced from Australia. Hazelnuts are brought in from Turkey whereas Pistachio is received from Iran & USA. Peanuts are sourced from Argentina and almonds from Spain and USA.
Founded in 1887, with a heritage built over 120 years, the company is situated in Brussels and operates a production plant in Dubai providing state-of-the-art automated facilities. Through laser controlled sorting technology, Mani has well-structured multiple lines for concurrent processing runs. Undoubtedly, it has a dedicated logistics and supply chain integrated process.
Sold across multiple channels Mani provides a range of delicious snacking products, based on nuts and dried fruit, in various combinations and flavours, that are ultimately sealed for purchase in convenient, contemporary packaging.
Unlike other brands and products in the market, Mani products are roasted, not fried. This is possible due to their latest equipment and technology, which gives great tasting nuts and dried fruit products for discerning and health conscious consumers.
As the sole distributor of Mani Foods in the Maldives, Arsen Pvt Ltd is committed to being the optimum one-stop solution for its clients by delivering world class products; food and beverages as well as consumer and industrial kitchen appliances, laundry machinery and spare parts to the hotel industry and local market. Currently, Arsen provides Mani Foods to airlines, lounges and luxury properties.
For more information about Arsen and its products, please visit arsenltd.com.