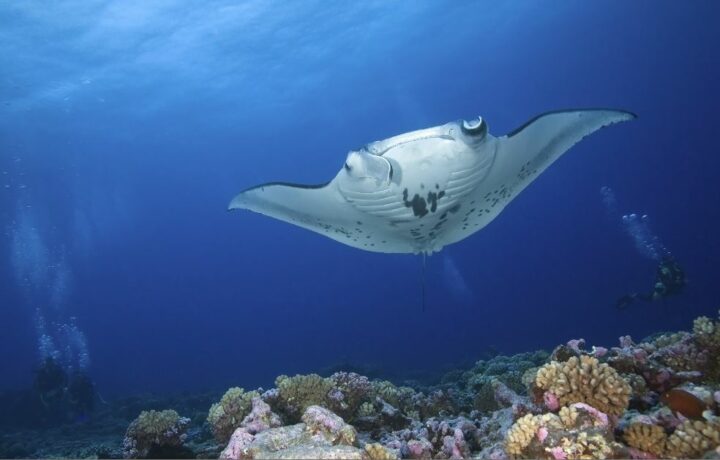 Manta frenzy is on at Olhuveli Beach & Spa Maldives
Its manta season and Olhuveli Beach & Spa Maldives has announced its excitement to welcome guests from all corners of the globe, who are seeking to catch a glimpse and swim with the gentle giants. Maldives is one of the hot spots for manta ray activity and is home to one of the largest gathering of manta rays in the world.
Olhuveli Beach & Spa is one of the top destinations for watching manta rays, due to its strategic location. Until November, the resort provides special packages, offering divers, snorkelers and even dry-land spectators an even greater chance of spotting one of nature's unusual creatures.
One of nature's most spectacular theatricals is offered at dusk, where manta rays can be spotted from the jetty of the resort island, said Olhuveli Beach & Spa – operated by Sun Siyam Resorts.
Manta rays are filter feeders and eat huge amounts of plankton and they thrive in Maldives' waters during the season, especially during the summer months when the higher level of plankton in the water and prevailing winds and currents of the hot weather entice rays of all sizes to migrate to the shores of Maldives, including that of Olhuveli Beach & Spa.
Olhuveli Beach & Spa Maldives is situated at the tip of South Malé Atoll and offers one of the best luxury water villa accommodations, restaurants and recreation activities. It is made easily accessible by a 45-minute speedboat transfer from Velana International Airport.