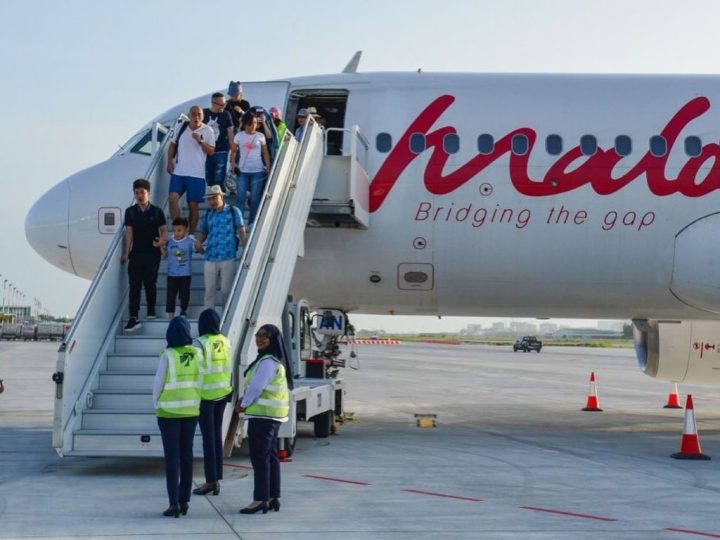 MATATO responds to tourism minister: Denies misinformation and assures transparency
The Maldives Association of Travel Agents and Tour Operators (MATATO) has expressed deep concern and categorically denied recent accusations of misinformation made by Minister of Tourism, Dr Abdulla Mausoom, regarding the association's November edition monthly newsletter. In a strong response, MATATO seeks to clarify the integrity of its data and extends an offer to educate the Minister on the matter.
In defense of its credibility, MATATO highlights its longstanding positive relationship with relevant authorities and stakeholders, maintaining open channels for dialogue with Ministers. The association asserts its willingness to provide clarification and educate the Ministry on its data publication methods.
MATATO's reliance on reputable international and local entities, including UNWTO, PATA, Ministry of Tourism, MIRA, and MMA, for its Dashboard data aggregation is emphasized. The association underscores its commitment to transparency and accuracy, refuting any suggestion of data manipulation or misleading practices.
The association draws attention to occupancy trends, revealing that only 51% of available beds in the Maldives were occupied in the current year. These figures are diligently sourced from the Ministry of Tourism's "Weekly Updates on Maldives Tourism" of 2nd November 2023. MATATO also notes a reduction in tourists' average length of stay, attributing this to an increase in Chinese tourist arrivals, known for shorter stays. All comparisons are confined to 2022 and 2023.
Furthermore, MATATO points to a significant decline in tourist revenue over the first eight months of 2023, supported by MMA data indicating a $160 million (MVR 2.5 billion) decrease compared to the previous year. Key performance indicators, encompassing tourist stay durations and occupancy rates, reveal declines from the previous year, as per MMA's Monthly Statistics.
MATATO contends that any dispute with these figures should prompt consultation with the Ministry's own published data or relevant MMA departments, rather than disseminating inaccurate claims in the media.
MATATO suggests that the Minister of Tourism may be out of touch with industry dynamics or lacks awareness of the challenges at hand. The recent WTM London fair and prevailing industry sentiments emphasize low occupancy rates, leading properties to offer significant discounts, even during the festive season. The decline in Chinese arrivals is evident, with numerous flight cancellations.
MATATO also raises concerns about ineffective policies, such as the implementation of home stays and integrated tourism development projects. Specifically for local travel agents, there are issues such as the failure to enforce a travel agents law, the presence of foreign travel agencies operating illegally in the Maldives, and challenges related to bank payments for local agents, among others.
In a broader context, global destinations are vigorously marketing themselves, while increased airfares, coupled with inflation, conflicts, wars, and societal upheavals, pose additional challenges. The Maldives, amidst these difficulties, raised TGST last year, amplifying its costliness.
MATATO concludes by referencing the WTM Global Travel Report, emphasizing the importance of understanding changing traveler needs and emerging trends for 2024 and beyond. In navigating the current challenges, such publications serve as vital tools for the Maldives.

Hotelier Maldives is the leading publication dedicated to the Maldivian hospitality industry, accessible in both print and digital formats. Our magazine is committed to the mission of "informing, inspiring, and connecting the Maldives hospitality sector." Reach us at info@hoteliermaldives.com.
Related Posts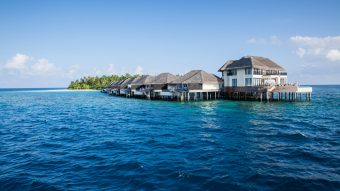 Outrigger Resorts, who recently opened Outrigger Konotta in the Maldives, has won the Best Hotel/Resort Group at the AFTA's National Tourism Industry Awards for Excellence.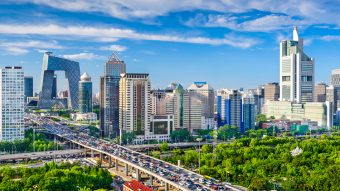 As Chinese investment in the hospitality sector surges, the Maldives announces investment forum in Beijing, President visits China.
Celebrate the magic of Diwali, also known as the Festival of Lights at COMO Cocoa Island from November 9th to 12th. Join the resort for a celebration steeped in culture and joy, as the resort illuminates the island with the spirit of togetherness. Over the four days, indulge in a culinary journey through India's diverse […]