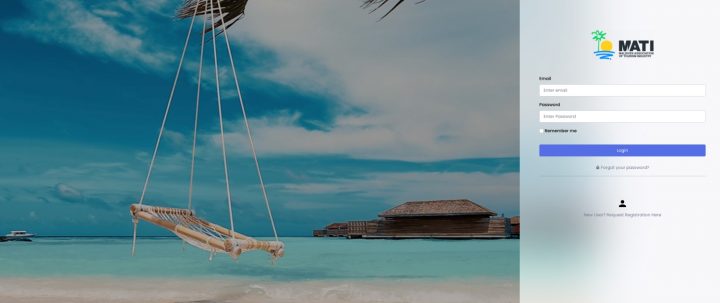 MATI launches revamped member portal
The Maldives Association of Tourism Industry (MATI) has launched its revamped MATI Member Portal. The MATI Member Portal is a resource centre exclusive to MATI members which contains comprehensive data sets with regard to tourist arrivals, travel receipts, fight movements, tourism based tax collection, etc.
The revamp includes improvements to functionality, mobile view and access optimisation as well as increase of available data sets. Furthermore, a new feature has been added whereby users can compare fight movements and arrival numbers by day and by airline from 2019 onwards.
Key data sets and features of the portal include:
Tourism Overview: Compare metrics such as Tourist Arrivals, Occupancy Rate, Average Stay, Bed Nights, Travel Receipts, and more spanning from 2019 onwards.
Arrivals by Markets : Compare Tourist Arrivals by key Markets from the year 2017 onwards.
Bed Capacity (breakdown): Compare Bed Capacity by Type of Establishment (resorts, hotels, guesthouses, and safaris) from 2019 onwards.
Aviation: Compare Flight Movements and Arrival Numbers by Day and by Airline from 2019 onwards.
Tax Collection: Compare Tourism related tax collection such as TGST, Green Tax, Departure Tax, Tourism Land Rent, etc.,, spanning from 2019 onwards
UNWTO World Tourism Barometer: Read the latest quarterly issue of the UNWTO World Tourism Barometer
MATI Annual Report: Read the latest annual report published by MATI.
Link to the MATI Member Portal: https://portal.mati.mv. For more information please contact info@matimaldives.com