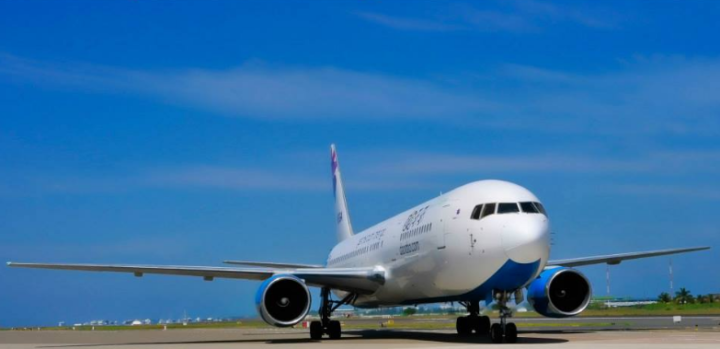 MEGA Maldives to temporarily suspend Delhi flights
MEGA Maldives Airlines has announced that the operator has temporarily ceased the flights between Maldives and New Delhi, India, due to non-availability of aircraft and low demand.
In a statement released by the airline, it noted that, MEGA Maldives Airlines will be suspending its ongoing flights between Male' and Delhi until further notice.
"MEGA has been greatly encouraged by the feedback received for this sector and acknowledges that India, as one of the fastest growing markets for the Maldives presents great potential. We therefore hope to return to this market as soon as possible," the statement read.
The airline also canceled two of its scheduled flights from Male to Delhi on the 25th of March and Delhi to Male' on the 26th of March. It noted that those passengers with a ticket on which the outbound journey has not been made, MEGA will be providing a full refund.
For those passengers with a return journey, MEGA will be providing either a return journey on an alternative airline or a partial refund.
MEGA Maldives Airlines launched its non-stop flights to Delhi in India on the 17th of November 2016. The flight was run on a Boeing 737-800, fitted with the latest Boeing Sky Interior. The aircraft has 12 business class and 156 economy class seats.
MEGA operated non-stop flights on Mondays, Thursdays and Saturdays during this period.