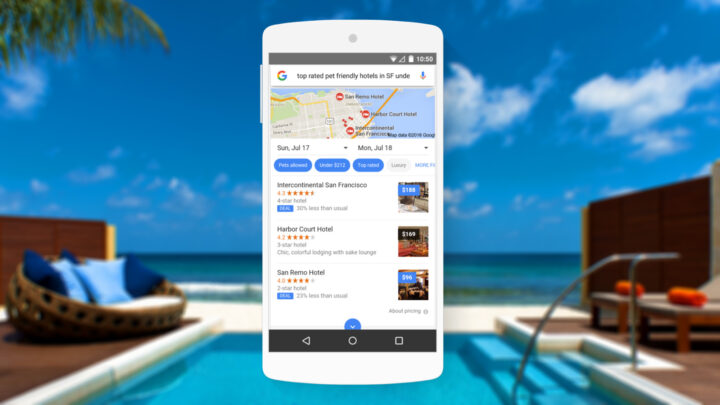 Google update and its effect on search engine optimisation for Maldives Resorts
Google has announced a series of updates to help optimise it's search engine results for travellers.
According to nextweb.com, the updates include travellers being able to search between budget or luxury hotels and narrow down their search to specific details such as 'pet-friendly-hotels,' etc.  Google will also surface the hotels closest to the user, based on their location.
The new search will also highlight special deals and rates when hotels are cheaper than normal.
Vice President of Product Management for Google Travel, Richard Holden, has said that while Google has advertising partners, results are shown organically to best match what the user is searching for.
"These deals are automatically identified by our algorithms when we see a significant reduction in price," Google says. "In our early tests, we've seen that hotels marked as deals receive about twice as many bookings as other hotels."
For travellers looking for a budget holiday, Google will show the best dates to travel on, a functionality which already exists for Google Flights. Additionally, travellers will soon be able to opt-in to price tracking – a new feature that will be launched within the next few weeks in the 26 countries where Google Flights is available.
The company also says the experience is designed mobile-first, but will be available on the web as well.