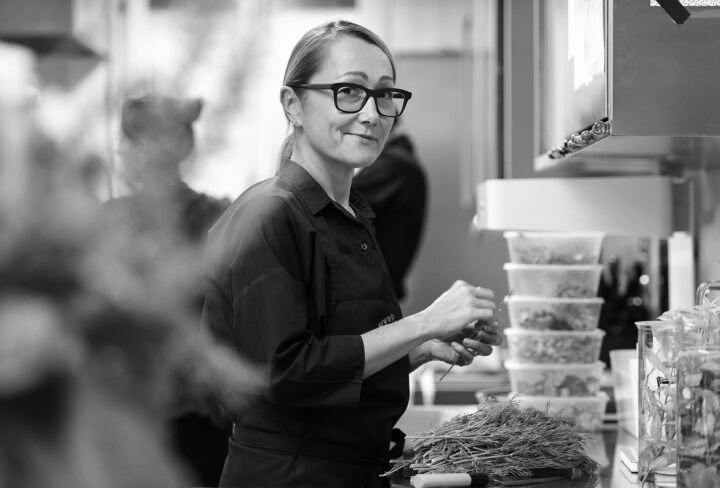 Michelin starred chef from Switzerland Tanja Grandits to visit Milaidhoo
Tanja Grandits, one of Switzerland's top chefs, will be visiting Milaidhoo Maldives from 4 to 11 March 2017. Tanja, who takes inspiration from the Asian cuisine, holds two Michelin stars and is renowned for making dishes that celebrate colour, texture and spices.
Tanja grew up in southern Germany and trained as a chef at the luxury hotel TraubeTonbach. She has also undergone training in London at the Claridge's hotel and in the south of France at Château de Montcaud in Bagnols-sur- Cèze.
It was during her time in France that Tanja met her future husband René Graf. Together with René, Tanja opened her first restaurant Thurtal in Eschikofen, Switzerland in 2001. Seven years later, they took over the legendary restaurant Stucki in Basel and dazzled guests and critics with Tanja's creative use of aromas and flavours.
During her visit, Tanja will be hosting a dinner at Malaidhoo's signature restaurant Ba'theli. The restaurant that sits on stilts is built in the shape of a traditional Maldivian boat, and is situated over a lagoon.
Tanja will also be showcasing her culinary expertise at the Shoreline Grill where guests can enjoy a barefoot dinner on the beach.
According to the resort, cooking classes, a cocktail evening and a chance of booking Tanja as a private chef for two are also among events that could take place during her visit.
Milaidhoo, the newly opened five star boutique resort was recently visited by former world champion barista Fritz Storm. During Fritz's stay, he held coffee tasting classes for guests as well as an informal seminar introducing coffee, its history and its culture. Fritz also enlightened guests on the vital role of the right beans, water and milk in making the perfect cup.