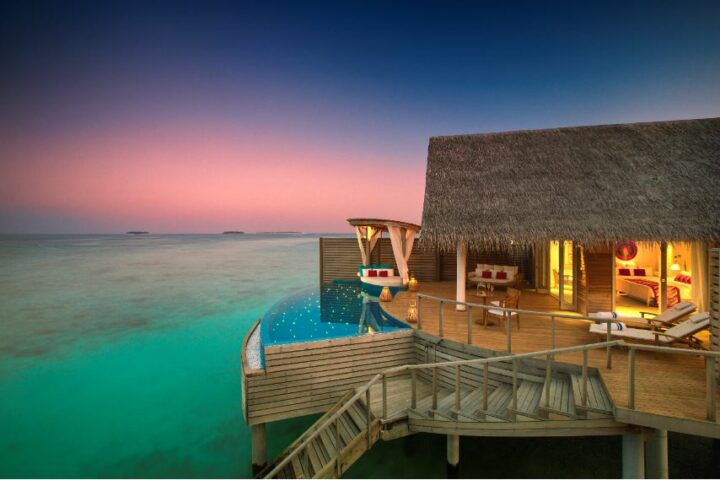 Milaidhoo Island Maldives wins best service 'Travellers Choice Awards 2019'
Milaidhoo Island Maldives has been highly ranked in the recently announced Trip Advisor Travellers Choice Awards.
The 2019 Trip Advisor Travellers Choice Awards saw Milaidhoo Island Maldives ranked as number one in the 'Top Best Service Maldives' ranking, seventh in 'Best Service Asia' and 20th in 'Top Best Service of the World', representing the Maldives as one of the most exclusive luxury destinations of the world.
The resort is also placed in the top ten of several other Travellers Choice Awards rankings, coming in second in the 'Top Hotels, Maldives' and 10th in the 'Top Hotels Asia' rankings. Milaidhoo was also ranked third in the 'Top Best Romance Maldives' as well as ninth in the 'Top Romance Asia' ranking. Recognised as a top luxury resort in the Maldives, Milaidhoo Island Maldives was also ranked fourth in the 'Top Luxury Maldives' ranking. This acknowledgement of the exceptional quality and hospitality of Milaidhoo is yet another chapter in the resort's success story of providing the best standard of customer service.Maldivian-owned Milaidhoo Island Maldives welcomed its first guests in November 2016 and is just 35-minutes away by seaplane from Velana International Airport. Set over 13 acres in the Baa Atoll's beautiful UNESCO Biosphere Reserve, each of Milaidhoo's 50 private villas has been designed by a Maldivian architect with thatched-roof, spacious interiors, generous private pools, and are serviced by dedicated Island Hosts. The resort also has three world-class restaurants, a water sports centre, fitness centre, spa, yoga and magnificent diving spots located nearby.
For more information visit www.milaidhoo.com.