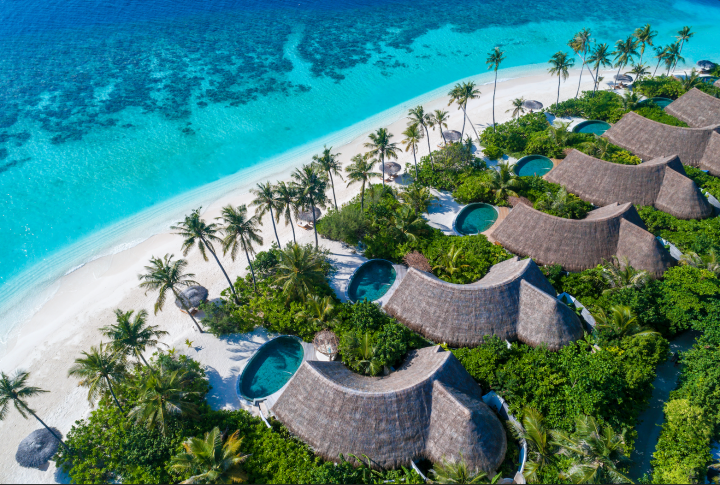 Milaidhoo Turns Your Dream Romantic Escape into Reality
Just in time for Valentine's Day, Milaidhoo Island Maldives reveals your golden chance to go on a truly unforgettable escape, a Valentine's package offering an array of dreamy experiences for those seeking the ultimate privacy and romance.
This romantic journey is carefully curated by experts at the luxury boutique resort. The ride of unparalleled luxury and unmatched service at Milaidhoo begins with a warm, tropical welcome. It takes lovers on a traditional Maldivian Dhoni while the sky is set on fire, to a deserted sandbank surrounded by nothing but the ocean blues and more. The Valentine's package also includes a relaxing petal bath with scented oils, in-villa champagne breakfast every morning and a private romantic dinner on the beach.
Even though you're invited to rewrite your love story at Milaidhoo for Valentine's, those who are unable to travel by then don't get to miss this irresistible package, which is valid until the end of October 2021. It can be booked with Milaidhoo's flexible cancellation policies and if required, guests have options to postpone booked vacations.
A pristine island paradise hidden in the heart of a UNESCO biosphere reserve, Milaidhoo is renowned for romantic experiences. Featuring 50 contemporary Maldivian style pool villas and an Island Host for every guest, the resort ensures meaningful experiences for everyone. From dining to various recreational activities, every part of your Milaidhoo journey reflects reinvented luxury.