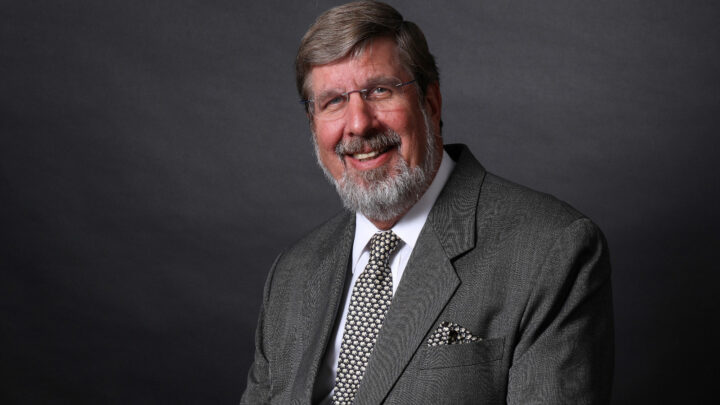 Minor Group Chairman to receive HICAP Lifetime Achievement Award
William E. Heinecke, founder and chairman of the Minor Group, is the recipient of this year's Hotel Investment Conference Asia Pacific (HICAP) Lifetime Achievement Award.
The award will be presented at the HICAP event to be held from 19 – 21 October at the InterContinental hotel, Hong Kong.
Organised and co-hosted by Burba Hotel Network (BHN), Horwath HTL, and Stiles Capital Events, the HICAP Lifetime Achievement Award honours exceptional individuals who have distinguished themselves through their accomplishments and contributions to expanding, enhancing and advancing the hotel industry in the Asia Pacific region and the world.
"We are pleased to be able to present the Lifetime Achievement Award to Mr. Heinecke," said Jim Burba, president of BHN and co-host of HICAP.
"His entrepreneurial spirit and significant business accomplishments have greatly influenced the growth of tourism throughout the region. Over the past five decades he has built one of the most prominent hospitality and leisure companies in the Asia Pacific region, now reaching far beyond its original roots in Thailand."
Heinecke founded the Minor Group in 1967. Decades later, the company is ranked among the top 50 stocks listed on the Stock Exchange of Thailand, with a market capitalisation close to US$5.0 billion. Minor International Plc is now a multinational company with a presence in 32 countries, stretching from Australia to Europe and South America.
The company's portfolio includes close to 150 world-class hotels and serviced suites, over 1,900 food service outlets and over 300 points of sales for many leading fashion brands. The group currently employs more than 55,000 staff.
Now at the age of 67, Heinecke is the recipient of many awards, including Asia's Best CEO in 2015 – 2016 by Corporate Governance Asia and the Thailand Real Estate Personality of the Decade Award in 2015.
Heinecke currently serves on the Board of Directors of Minor International Plc., Indorama Ventures Pcl (the largest PET production company in the World), and Pacific Cross Insurance Co., Ltd. He is also the author of 'The Entrepreneur – 25 Golden Rules for the Global Business Manager'. Heinecke was naturalised as a Thai citizen in 1991.
Adding to its special nature, the HICAP Lifetime Achievement Award is not given out every year. Prior recipients of the HICAP Lifetime Achievement Award include: 2015, Kwek Leng Beng, Executive Chairman, Hong Leong Group of Companies; 2011, Marilyn Carlson Nelson, Chairman, Carlson; 2009, The Honorable Sir Michael Kadoorie, Chairman, The Hongkong & Shanghai Hotels, Limited; 2007, Stephen F. Bollenbach, Co-Chairman & Chief Executive Officer, Hilton Hotels Corporation; 2006, Kurt J. Wachtveitl, General Manager, Mandarin Oriental, Bangkok, Thailand; 2005, P.R.S. Oberoi, Chairman & CEO, Oberoi Hotels & Resorts; and 2003, Paul Dubrule, Co-Chairman and Founder, Accor.
HICAP is Asia's largest and longest running hotel investment event, making it the most important gathering of hotel developers, investors, lenders, operators, and other industry executives for information exchange, trend spotting, and deal making. The 26th annual HICAP held in October 2015 in Hong Kong attracted approximately 800 delegates from around the world.
BHN is the worldwide leader in developing and organising conferences for the hotel and tourism investment community. With three decades of experience, over 130 events completed to-date, and more than 90,000 international delegates, BHN conferences have become "must attend" events for industry leaders who come together to network, conduct business, and to learn about the latest trends.
Horwath HTL is the world's largest hotel industry specialised consulting organisation, currently with 45 offices in 38 countries. Since setting up Asia Pacific operations in 1987, Horwath HTL – Asia Pacific has been involved with thousands of projects throughout the region in all phases of the property lifecycle for clients ranging from individually owned businesses to the world's most prominent hotel companies, developers, lenders, investors, and industrial corporations. Horwath HTL currently operates out of regional offices in Tokyo, Beijing, Shanghai, Hong Kong, Bangkok (Health & Wellness), Singapore, Jakarta, Kuala Lumpur, Mumbai, Sydney, and Auckland.
Stiles Capital Events LLC (SCE) has been involved in event management, communications and marketing in the publishing, entertainment and hospitality industries since 1989. SCE has been associated with the development and organisation of the Hotel Investment Conference Asia Pacific (HICAP) since its inception and the subsequent launches of HICAP UPDATE in 2009 and AOCAP (Alternative Ownership Conference Asia Pacific) in 2014 together with partners BHN (Burba Hotel Network) and Horwath HTL. Stiles Capital Events is based in the San Francisco Bay Area.