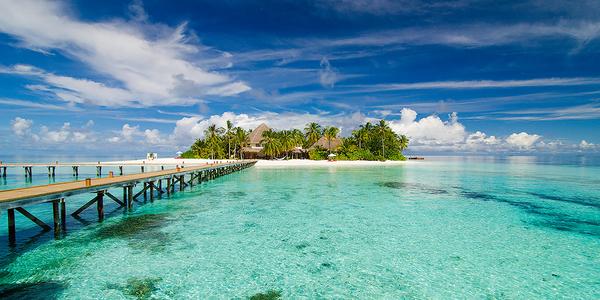 Mirihi Island offers discounts for last minute bookings
Mirihi Island Resort is offering a 20 per cent discount on room rates and a free upgrade to halfboard for last-minute bookings made for holidays from May 20 to June 18.
Mirihi is located in South Ari Atoll, a 30-minute picturesque seaplane flight from the Male' international airport. Combining modern and traditional elements, the small paradise isle was freshly renovated and reopened in December 2014 with a new shine, but still maintaining its unique Maldivian character.
The resort is renowned for its memorable buffets and outstanding a` la carte restaurant Muraka.
"Travelling to Mirihi means not only pure relaxation, but also a feast for your senses. In January a German TV-Team went on a Gourmet Safari in Maldives and thereby explored the culinary delights of Mirihi as well," the resort said in its April newsletter.
"Have a look on the video and indulge yourself in the amazing impressions of our little patch of paradise. One click to go – a culinary journey to Mirihi!"
Mirihi's Ocean Pro dive center caters to all levels of divers, from first-timers who want to learn the basics, to the experienced diver wanting to fine-tune their technique. With over 40 diving sites and a multilingual team, every guest is assured a most personal service.
The island is also in the unique position of having the possibility of spotting whale sharks the whole year through and offers regular trips for divers and snorkellers. The resort also offers many excursions, such as island hopping, a visit to a local cultural island, a sunset cruise, snorkeling safaris, or customised excursion trips.
Watersports equipment such as kayaks and windsurf gear is offered to all guests on a complimentary basis. A fully equipped, state-of-the-art fitness center is also available on a complimentary basis.
The award-winning Dhuniye Spa at Mirihi offers a variety of massages and beauty treatments. The spa services are inspired by traditional and modern therapies from around the globe with an emphasis on regional healing traditions from Asia and Africa.
For further information and bookings, visit http://www.mirihi.com/en/reservation/