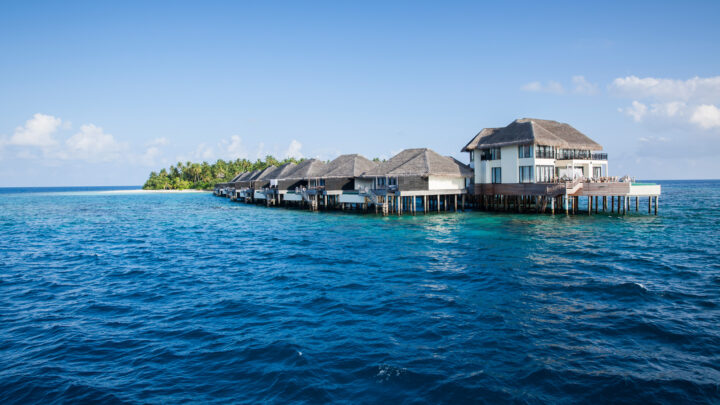 Outrigger Hotels & Resorts announces new President and CEO
Outrigger Hotels & Resorts has announced the appointment of Jeff Wagoner as the company's new president and chief executive officer. KSL Resorts co-founder and CEO Scott Dalecio, who has been serving as Outrigger's interim CEO since early 2017, was also appointed as the executive chairman of the global hospitality brand.Wagoner joins Outrigger with wide-ranging hospitality leadership experience in both domestic and international markets. His previous appointments include executive vice president of hotel operations for Trump Hotels as well as several senior level positions within the Wyndham Hotel Group, including president Wyndham Hotel Group Management, EVP global brand services and president Wyndham Hotels and Resorts.
"Jeff is a proven leader with the operational strength and industry intelligence to successfully steer Outrigger Hotels & Resorts as we further expand the global footprint of this iconic hospitality brand," says Dalecio."His skill set is a tremendous asset to our organisation and equally important, his leadership style fits impeccably with Outrigger's culture of Ke `Ano Wa`a – caring for the guest, the host and the place."
Outrigger's portfolio currently includes nine premium beachfront resorts in Hawaii, Fiji, Thailand, Guam, Mauritius and the Maldives – alongside 27 owned and/or managed hotels, resorts and vacation condominiums.
"It's a tremendous time of reinvestment and growth for Outrigger Hotels and Resorts and I am honoured for the opportunity to be a part of this new chapter," says Wagoner. "Building on Outrigger's 70 years of hospitality, I look forward to enhancing and growing our portfolio while upholding the authenticity and integrity of this iconic brand."
Outrigger Hotels & Resorts currently operates Outrigger Konotta Maldives. Located in Gaafu Dhaalu Atoll, offering complete privacy and intimate luxury, and featuring 21 Beach Pool Villas, 8 two-bedroom Beach Pool Villas, 21 Ocean Pool Villas, 2 Lagoon Pool Villas and the Grand Konotta Villa. For more information about Outrigger Konotta Maldives, please visit outrigger.com/hotels-resorts/maldives.