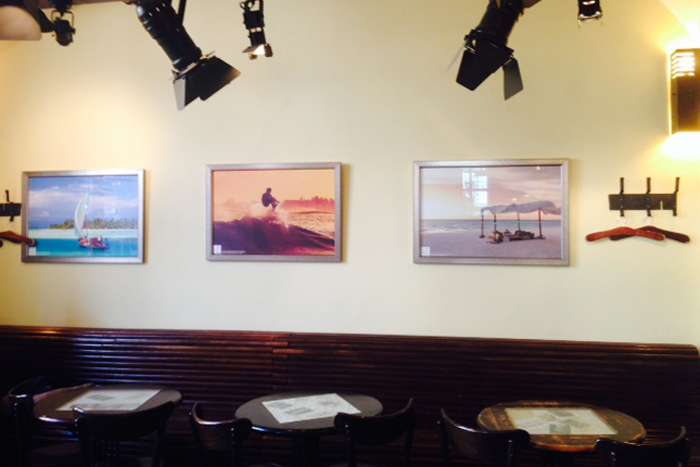 MMPRC organises photo exhibition in Moscow to promote Maldives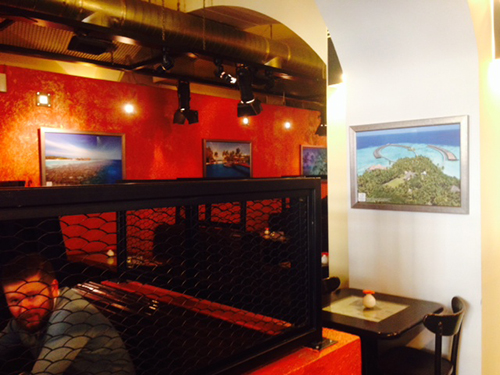 A photo exhibition to promote the Maldives as a tourist destination is taking place at the Coffeemania Café in Bolshaya Nikitskaya, Russia.
According to the Maldives Marketing and Public Relations Corporation (MMPRC), the exhibition was launched on March 1 and will be open till April 15.
Coffeemania is a popular chain of cafés in Moscow frequented by visitors to the city.
MMPRC said in a statement yesterday that the location offers "assurance of great exposure" for the Maldives with a total of 30 photos exhibited in the cafés.
"The photos highlight the diverse segments of Maldives such as honeymoons, spas, water sports and culture," MMPRC said.
"CoffeeMania is open for 24 hours and on an average 3,000 people visit daily. A media lunch was held as a part of this campaign for the purpose of sharing important information about the destination, such as 'Visit Maldives year' and Maldives being the host country of ITB 2016."
MMPRC said its focus was on enhancing and promoting the tourism industry by reaching out to a wider audience through effective marketing.
"The photo exhibition portrays the destinations sandy beaches, lush views, azure lagoons, luxury world renowned resorts and the exotic marine life, which will help to portray what Maldives has to offer to the tourists," the MMPRC statement added.
Moreover, MMPRC plans to participate in exhibitions to market the Maldives as a destination for Russian tourists.
From March 18 to 21, the Maldives participated in the annual Moscow International Trade and Tourism (MITT) 2015 exhibition.
MMPRC Deputy Managing Director Mohamed Adam led a delegation consisting of 23 companies and 40 representatives from the tourism industry.
MMPRC noted that Russia is one of the top source markets for tourists to the Maldives. In 2014, a total of 66,308 Russian tourists visited the Maldives, representing a 5.5% market share.
While arrivals have declined sharply in recent months, MMPRC expects the Russian market to bounce back once the country's economy recovers.