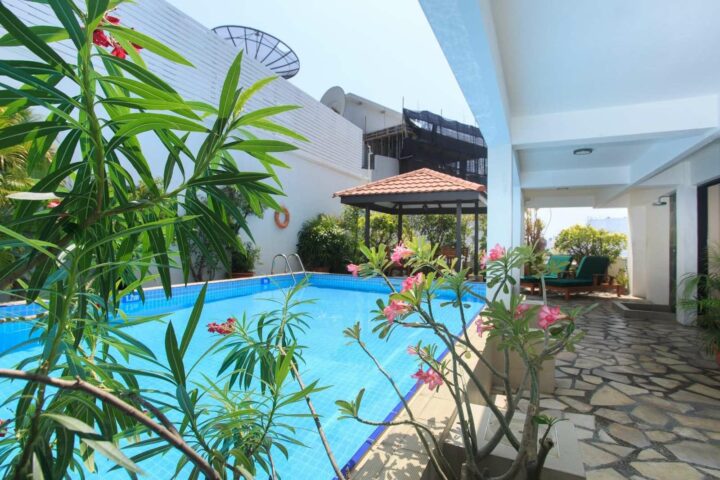 Mookai Hotel Celebrates 18th Anniversary
Mookai Hotel, a Male' city landmark, celebrated its 18th anniversary on Wednesday.
Among the first city hotels in the capital, Mookai Hotel opened its doors on 3 June 2002.
Conveniently located just 100 meters from the airport ferry terminal, the hotel typically enjoys high occupancy with lots of repeater guests. It is especially popular among business travelers and tourists with short layovers before transfers to a resort. The hotel has a gym and sauna, as well as a rooftop pool and conference hall — popular for business meetings as well as weddings and social gatherings. Mookai Hotel also has large apartments available, in addition to standard rooms, which are particularly popular with those travelling with families.
The hotel has a mix of local and foreign staff, many of whom have worked there since the hotel opened. Speaking on the anniversary, General Manager, Ibrahim Ali said: "Today is another milestone for our hotel and our staff. Although we are closed because of the pandemic, we look forward to opening again before long and continuing our quality service to those visiting Male'."
Mookai Hotel is owned and operated by Kaimoo Resorts & Hotel Pvt. Ltd., a leading hospitality business in the Maldives. Wholly Maldivian owned, Kaimoo was founded in 1979 and today owns and operates five properties in the Maldives. This includes Mookai Hotel and Mookai Suites in Male'. They also operate three award winning resorts – Embudu Village Maldives, Summer Island Maldives and Equator Village in Addu.