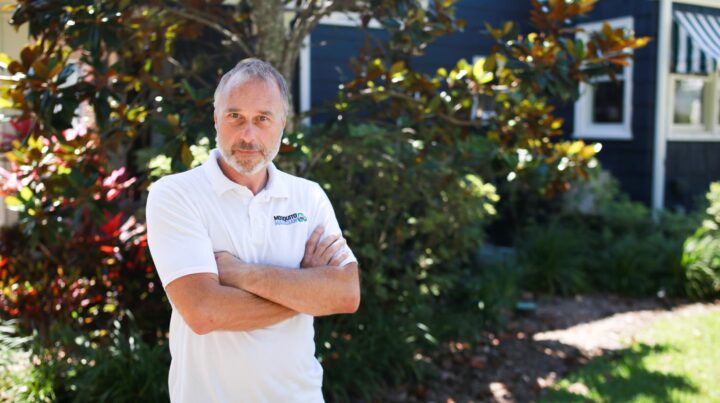 Mosquito Magician: The future of pest control
Mosquitoes are a tropical island's nightmare. Not only are they irritating, but they spread killer diseases, and are known as the 'most dangerous animal in the world'. It can be found in scourges in tropical regions, the island paradise of the Maldives included, and their itchy, irritating bites and nearly ubiquitous presence can ruin a backyard barbecue, hike in the woods, or perfect vacation in an island setting. Illnesses transmitted by mosquitoes kill more than a million and infect more than a billion people each year.
Despite their small bite, mosquitoes are a big threat—one of the worst, as a matter of fact—the world's 3,000 species of mosquitoes transmit more diseases than any other creature, including dengue, yellow fever, chikungunya, and Malaria, just to name a few. Records show an increase of mosquito-borne diseases in the Maldives during the rainy season, including dengue fever in recent years, with a number of fatalities.There is reason for concern, as mosquitoes are really hard to get rid of. They don't need much to survive; just an inch of standing water on a leaf or anything that can catch rainwater will suffice as a breeding ground. Yet, this is not the case in most of the tourist resorts in the Maldives, as measures are taken to control mosquitoes; eradicating mosquito breeding grounds, and daily fogging, etc.
Fogging is one of the easiest ways for mosquito control in the tropical island destination of the Maldives.While eradicating mosquito breeding grounds one way of dealing with the nuisance, fogging can only effect mosquitoes that fly into the fogged area, as the fog only remains in the air for approximately 10 to 15 minutes. And the debate on the effectiveness of fogging is a continuing one. It is also near impossible to eradicate all mosquito breeding grounds in an island setting with thick foliage.
So, is there a better alternative, which is natural and environmentally-friendly? The answer to this questions is the Mosquito Magician. It is a bold statement to say Mosquito Magician is the future of pest control, but the products and systems are replacing older, toxic mosquito control methods across many countries, especially in the travel and tourism industry.
Peter Olt, the owner and CEO of Sprinkler Magician LLC, is the man behind Mosquito Magician, and Sprinkler Magician–a highly effective liquid delivery system. The new mosquito control system uses existing irrigation systems to eradicate mosquitoes and other biting pests. Sprinkler Magician uses a natural concentrate to eliminate the threat of mosquitoes from homes and businesses.The product is now well-spread across the United States and some part of the Caribbean Islands—some 1500 installations—using Sprinkler Magician's main product, a powerful, natural mosquito killing concentrate called Mosquito Magician, to ensure their guests can enjoy a mosquito-free environment.Homeowners, hotels, and resorts can all rely on the automated Mosquito Magician system, as it is designed to kill and to drive the pesky insects out of the spray zone using 100% natural, non-toxic repellent. The product does not have any harmful effects on kids, pets, or the environment. In 2017, Sprinkler Magician became a member of Green Globe™, a global organisation dedicated to working with and uniting environmentally-friendly businesses in the travel and tourism industries.
The Mosquito Magician concentrate achieves a laboratory tested 98 percent kill rating on the menacing Aedes Aegypti mosquito, yet is safe to apply to any lawn fitted with a functioning sprinkler system. It also has an 83 percent long-term repellence-rate on Mosquitoes. Children, pets, butterflies, and even bees are safe to play and buzz in yards that use Mosquito Magician.
What is Sprinkler Magician?
Sprinkler Magician is a patented, proprietary natural pest control system that uses existing irrigation systems to kill and repel biting insects in residential and commercial properties.
What is Mosquito Magician Concentrate?
Mosquito Magician is a natural, potent concentrate that has been extensively laboratory-tested and proven to be extremely effective at killing and repelling mosquitos and other biting insects. In addition to mosquitoes, it is also effective on fire ants, fleas, no-see-ums, ticks, etc.
How does it work?
The machine hooks up to existing sprinkler systems and automatically disperses the natural concentrate across your yard at appropriate intervals. The system can be set to run preset schedules each week, or on demand.
For more information about Mosquito Magician, please email sales@mosquitomagician.mv or call +960 752-7312.