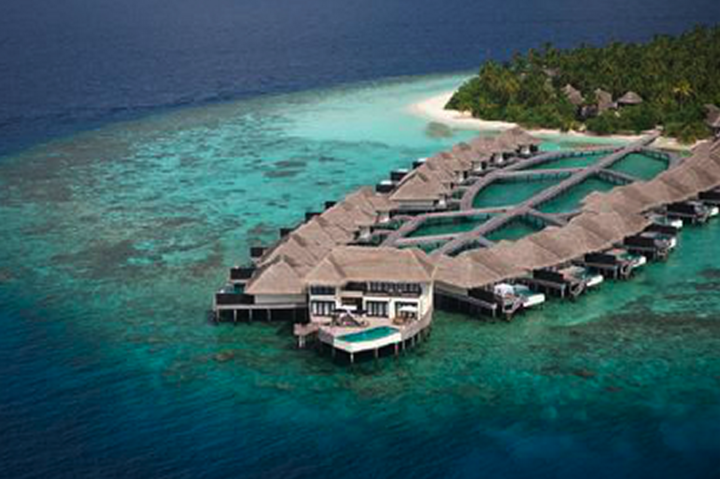 Outrigger Hotels and Resorts positions itself for future growth
Outrigger Hotels and Resorts announced that W. David P. Carey III, who has successfully led the company for more than 30 years, will transition into a lead role on the Outrigger advisory board and focus on development, community relations and strategic growth. KSL Resorts co-founder and CEO Scott Dalecio will take over day-to-day oversight as Outrigger plans for future enhancements.
Additional appointments include the promotion of Outrigger veteran John Neeley, vice president of information technology, who has worked with Outrigger for 24 years and David Nadeau as incoming chief financial officer, a position in which he has served for more than two decades. Neeley and Nadeau will play integral roles in alignment of technology and innovation with Outrigger's current assets and expansion plans.
"Outrigger is poised to enter its next phase of reinvestment and growth because of the solid foundation built by David Carey and his team; we're grateful that he will continue to contribute his knowledge and expertise as a member of our board," said Dalecio. "From Waikiki to the Maldives, we are excited to invest in the future of Outrigger; by infusing additional support and resources at our properties, hosts will have the tools to perform at the highest level and further elevate the Outrigger guest experience."
"I am confident that the new team will lead Outrigger to new heights into the future and look forward to helping the company maintain its strong position in the community," said Carey.
The company expects to reinvest upwards of $100 million over the next few years to improve its hotels and resorts. It will also add both resources and expertise for business development and project management. Along with the planned capital improvements, major technology upgrades and a renewed focus on host training and support will further strengthen the long-term sustainability of the company and additional opportunities for employees.
Dalecio has worked in the hospitality industry, including Hawaii, for over three decades. As a hospitality leader, he has been responsible for operating some of the most iconic hotels, resorts and clubs in the industry.
Outrigger will retain its headquarters in Waikiki, Hawaii and continue providing guests with its signature Ke 'Ano Wa'a (The Outrigger Way) hospitality throughout its portfolio.
Outrigger Hotels and Resorts operates in Gaaf Dhaalu atoll in Maldives with Outrigger Konotta Maldives Resort. Konotta is a private island 340 km south of the Maldives capital city of Male. It is a 55-minute flight from Male International Airport (MLE) to Kaadedhdhoo Airport (KDM) then a scenic 30-minute private yacht transfer to the resort.