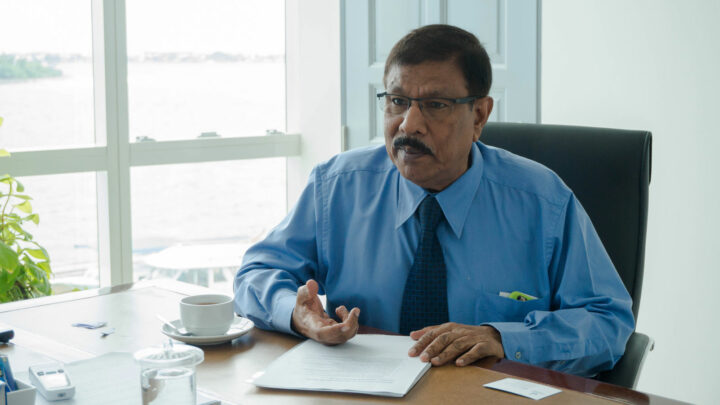 MU Maniku to be Guest Speaker at first Hotelier Maldives GM Forum
Chairman of Maldives Association of Tourism Industry (MATI), Mohamed Umar (MU) Maniku, is confirmed as Guest Speaker at Hotelier Maldives GM Forum 2016, the first event of its kind to take place in the country.
The forum takes place this Wednesday 25 May at Hulhule Island Hotel and is organized by Perspective Pvt Ltd (PPL), the publisher of the bi-monthly hospitality sector focused print and online magazine Hotelier Maldives.
MU Maniku, the Maldivian tourism pioneer who enjoys iconic status among peers and the community at large, was closely involved in introducing tourism to the country. During his career that has now spanned several decades, MU Maniku has remained at the forefront of innovation and is renowned for his dedication to making Maldives a leading international tourist destination. MU Maniku is also credited with developing and operating several award winning properties and for partnering with leading international hospitality brands.
Over 30 general managers from various hotels and resorts in the Maldives have confirmed participation in the Hotelier Maldives GM Forum with more expected to attend the invitation only event, along with hotel and resort owners, tourism authorities, hotel suppliers and travel sector authorities.
The forum would function as a medium for discussing the unique challenges of managing resorts in the Maldives and would present participants the opportunity to learn from the best practice of their peers in a mutually supportive environment. The forum will consist of keynote speeches and panel discussions where participants will be able to take part by commenting on the proceedings and sharing views and experiences. Pricing and Revenue Management expert Jurgen Ortelee, and David Feinberg, Chief Executive Officer of Crown & Champa Resorts will be delivering the keynote speeches. The event will also include a networking lunch and special dinner.
Hotelier Maldives GM Forum 2016 is supported by Bestbuy Maldives (BBM) as Platinum Sponsor, EVO and Hassan Marine Engineering Solutions Pvt Ltd as Gold Sponsors, Dhiraagu as Silver Sponsor and Telecom Partner, Ranjanas Ceramic as Silver Sponsor and Hulhule Island Hotel (HIH) as Event Partner.